These days I'm learning patience - a lot. In life and in art. I've switched from my hurried days of painting abstracts with acrylics that dry in hours, sometimes minutes to oils that dry in days, sometimes weeks. What a change. Sometimes I'm still impatient with the oil paint dry time, but my goodness the buttery consistency of the paint and the way the paint blends on canvas just can't be beaten. I sure hope you are enjoying the new work I have been creating with them.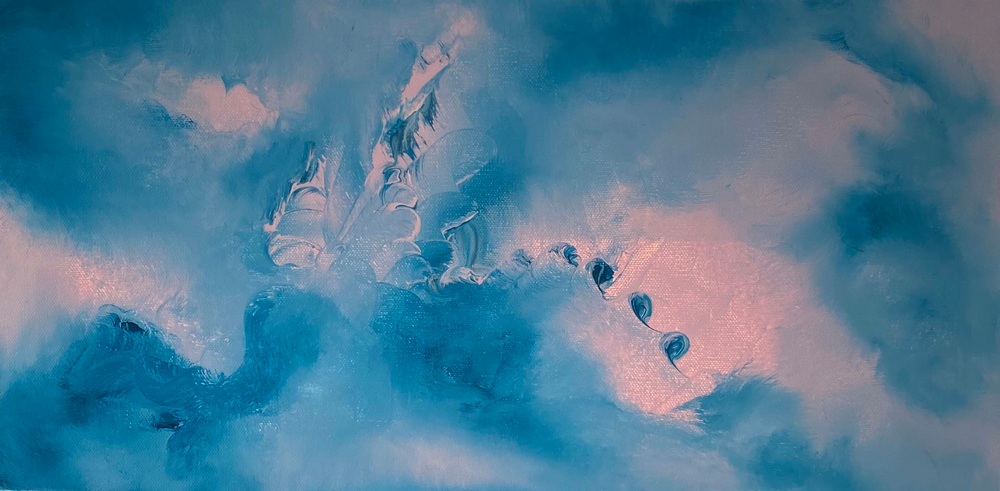 Did you know I used to be afraid to use oil paints? I gave it a try once - grabbed the cheapest set of oils I could find and played around with them. In those moments I decided I didn't like them because they were stinky and the dry time was horrendous. (Those pieces didn't dry for over a month!) Also, all those chemicals - I mean oil paint is a chemical, right? You have to use dangerous chemicals to clean brushes, and how was I ever supposed to use all of the mediums I had come to love while using acrylics? I couldn't understand how artists could use oils and so, I expressed my concerns to my mentor and after a few conversations, I learned better.

It turns out that the more professional oil paints did not have nearly the same intense smell, not to mention oils and acrylics are both chemical if you think of the pigments... and the carrier for oil is just that - oil! We cook with all kinds of oil, and we even use linseed oil to care for wooden tools. Best of all, there are all-natural, citrus-based cleaners out there for my tools! And those acrylic mediums? There's a rule... you can always paint oil over acrylic - WIN!! So I can still create my textured bases and use oils over top. Also, I have been introduced to a whole different world of mediums for oil paints, my favorite of which is cold wax.
I am so happy to have overcome my fear of using oil paints and really excited about the pieces I have been able to create with them. I'm grateful for the lessons of patience this continues to teach me and am grateful for friends like you who are along with me for the journey!
What lessons are you learning lately? Shoot me an email and let me know!
If you would like to support me but are not in the market for a new painting right now, you can always: