Barbi Thomer Niblick
vibrant, abstract oil paintings
"Each piece is an outlet for emotion. My state of mind and emotional well being influence the way I work. My compositions are typically not planned, other than choosing colors, before I start. My colors are decided on according to how I am feeling or how I want to fee. Often using my hands for at least one layer of a piece, I start building the composition by massaging the color onto the canvas. That tactile experience is soothing, and helps to calm my symptons of bipolar disorder. As the color builds, the light and dark areas appear and the composition takes shape. I like to tell my collectors when they buy a piece from me, they are getting more than just a piece of art, they are getting a piece of my soul."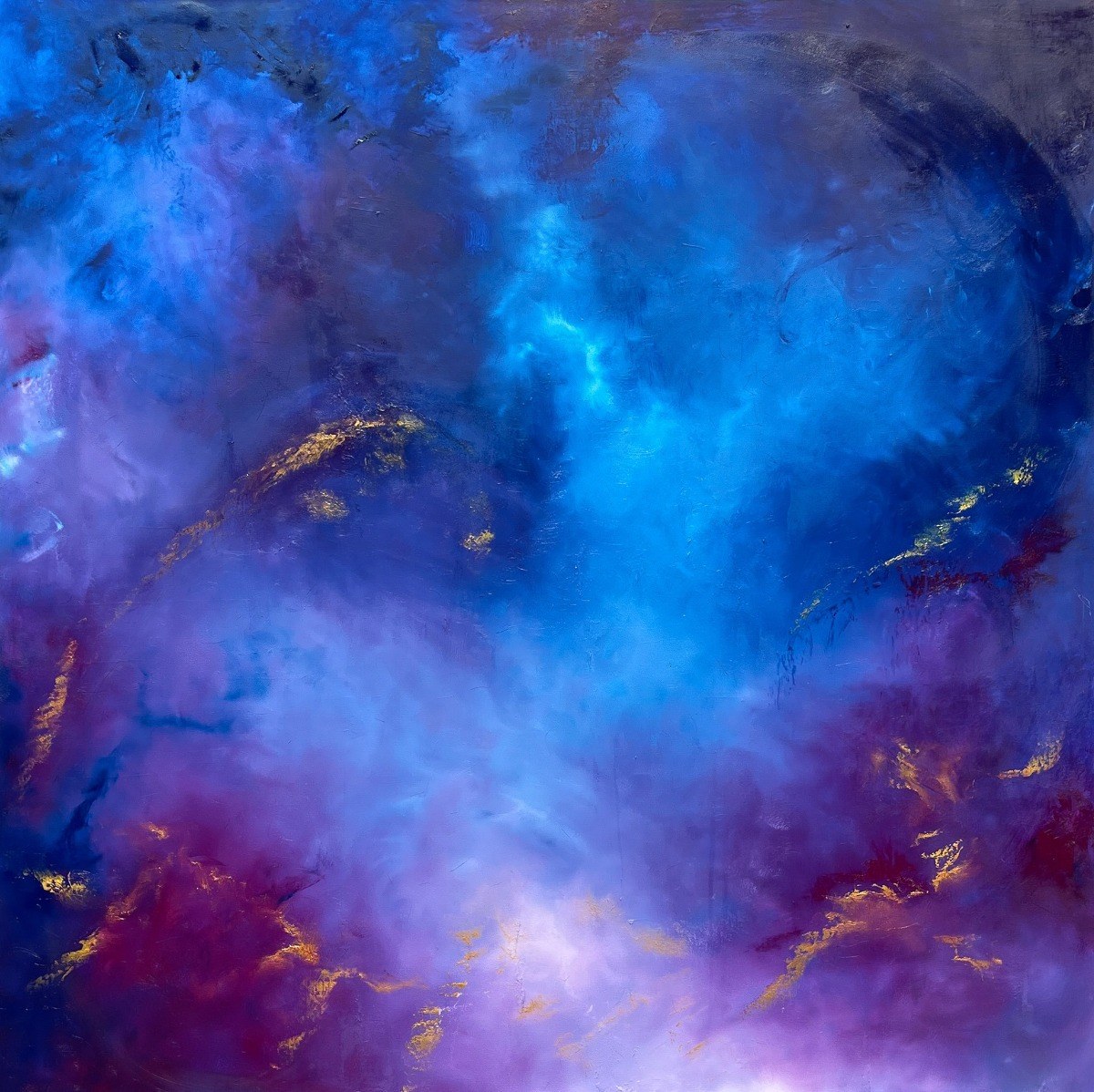 Purple Rayne | 48" x 48" Oil on Canvas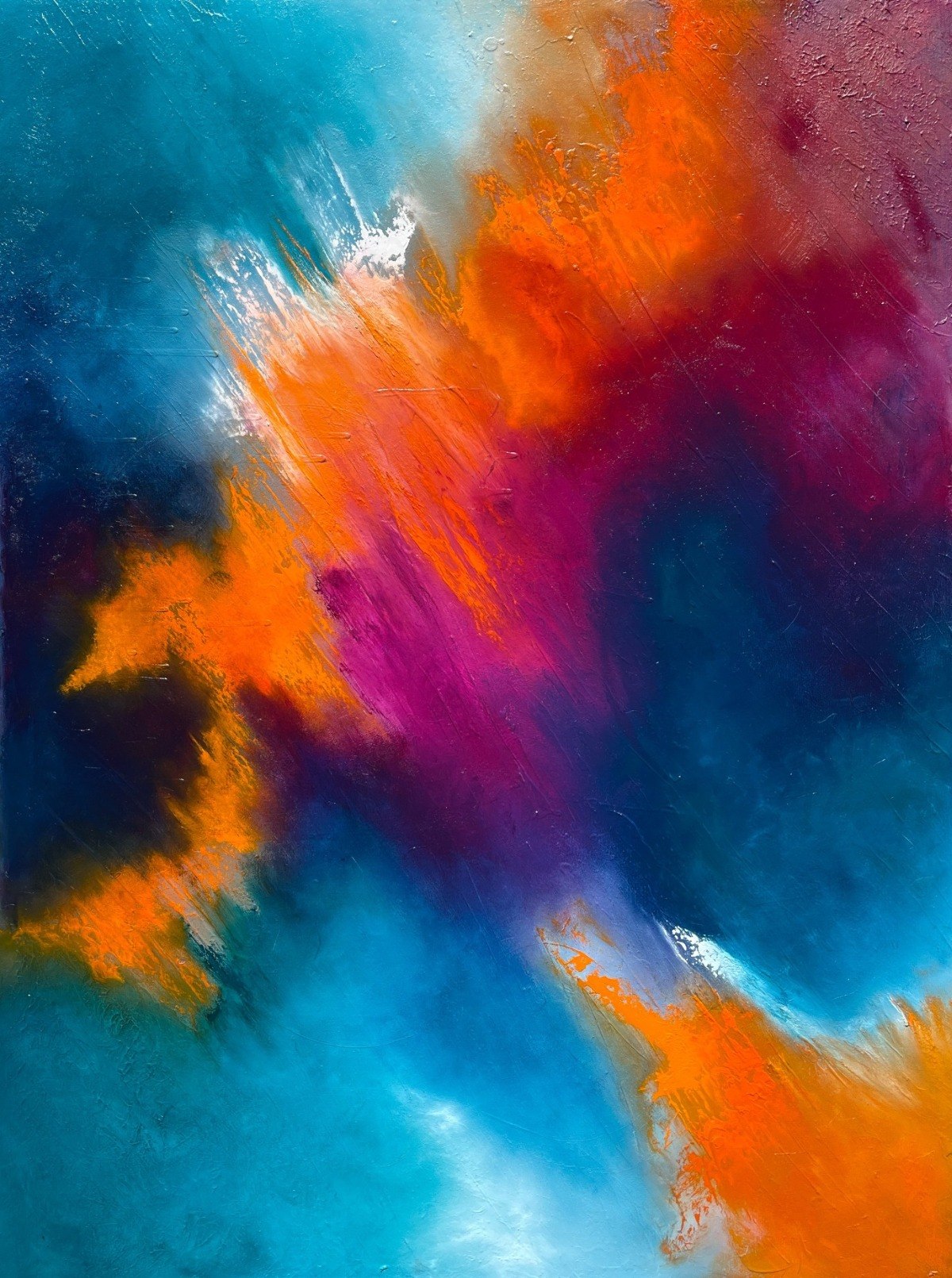 Phoenix Burning | 36" x 48" Oil on Canvas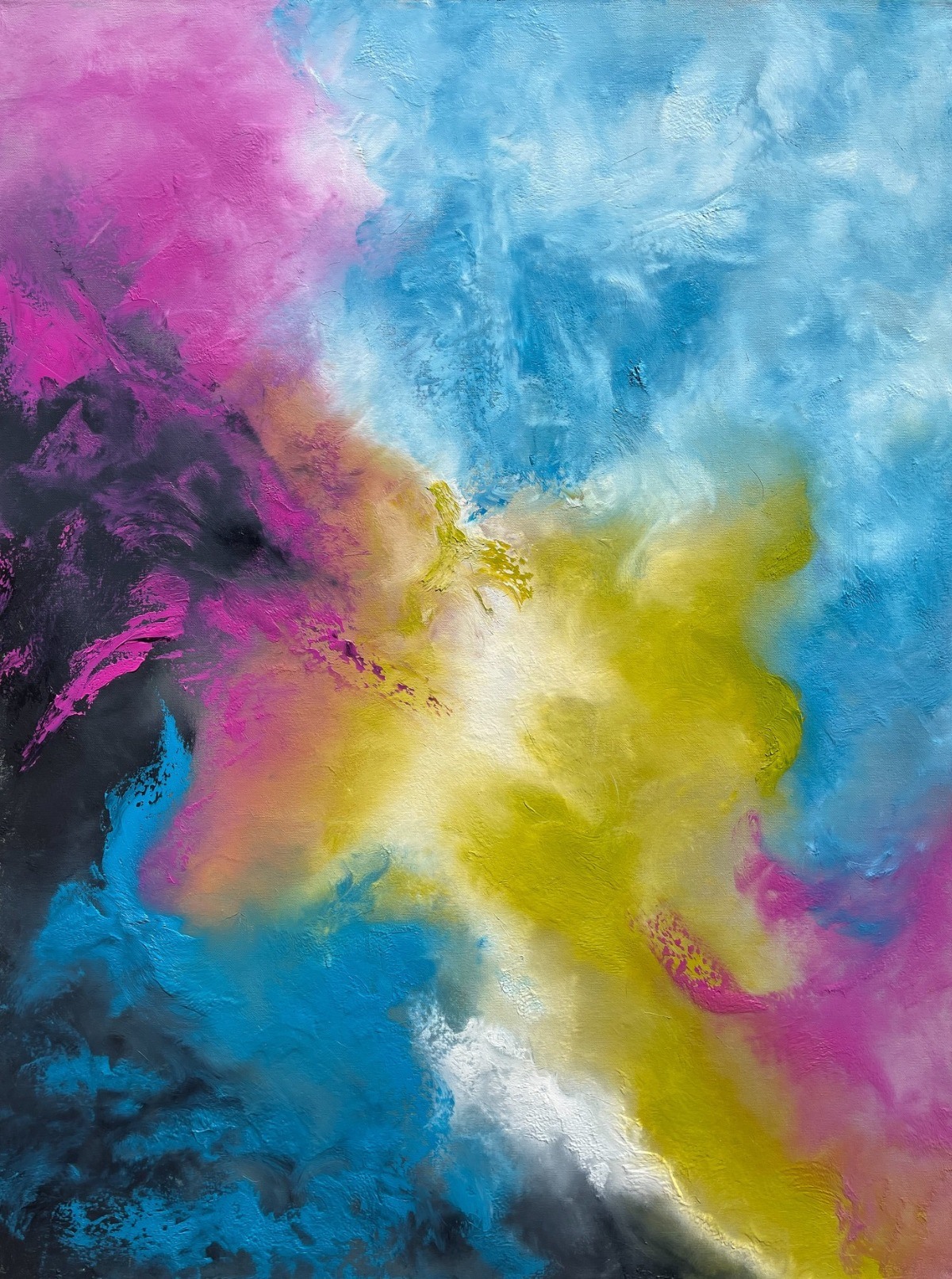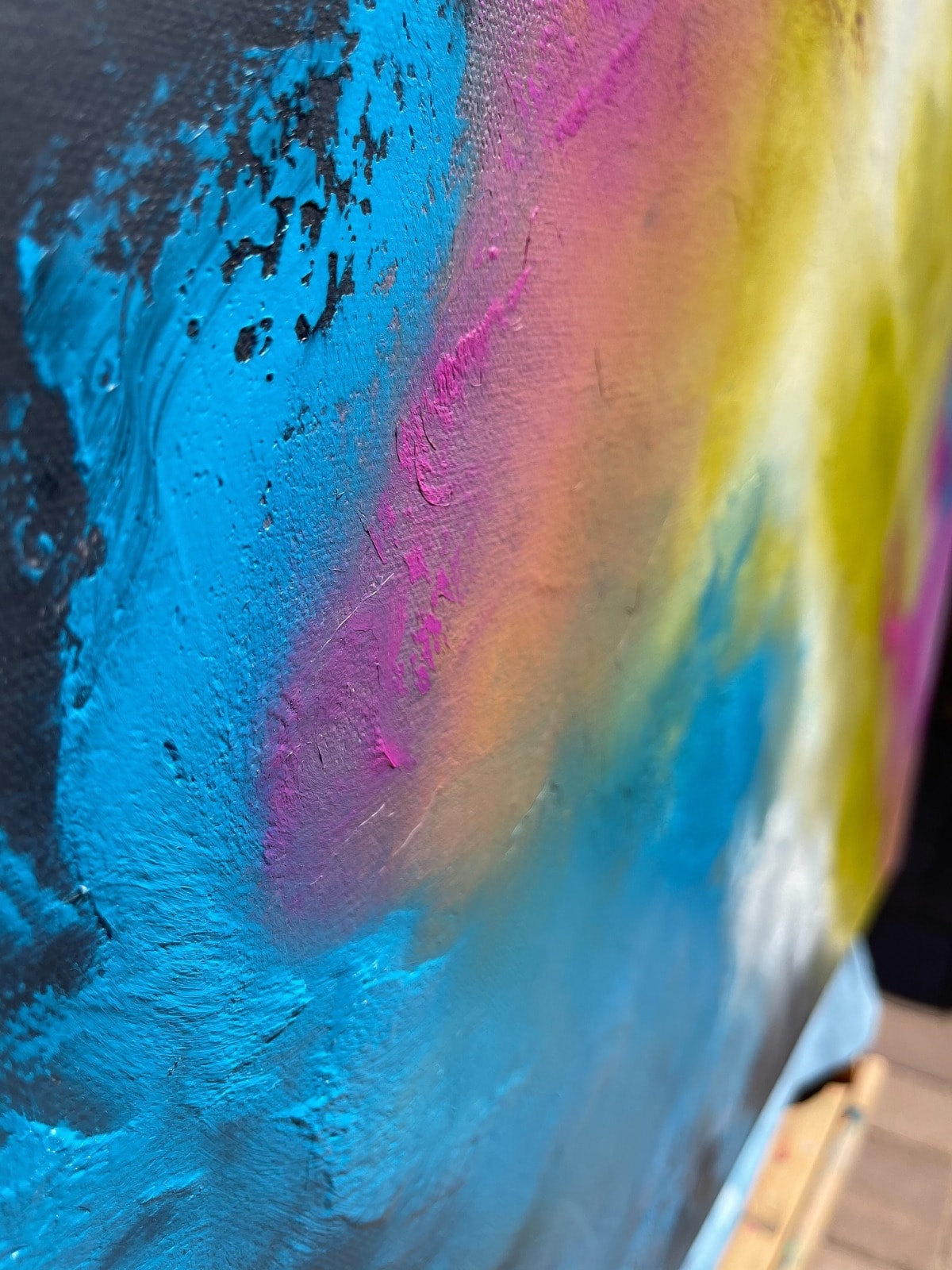 View From the Moon | 30" x 40" Oil on Canvas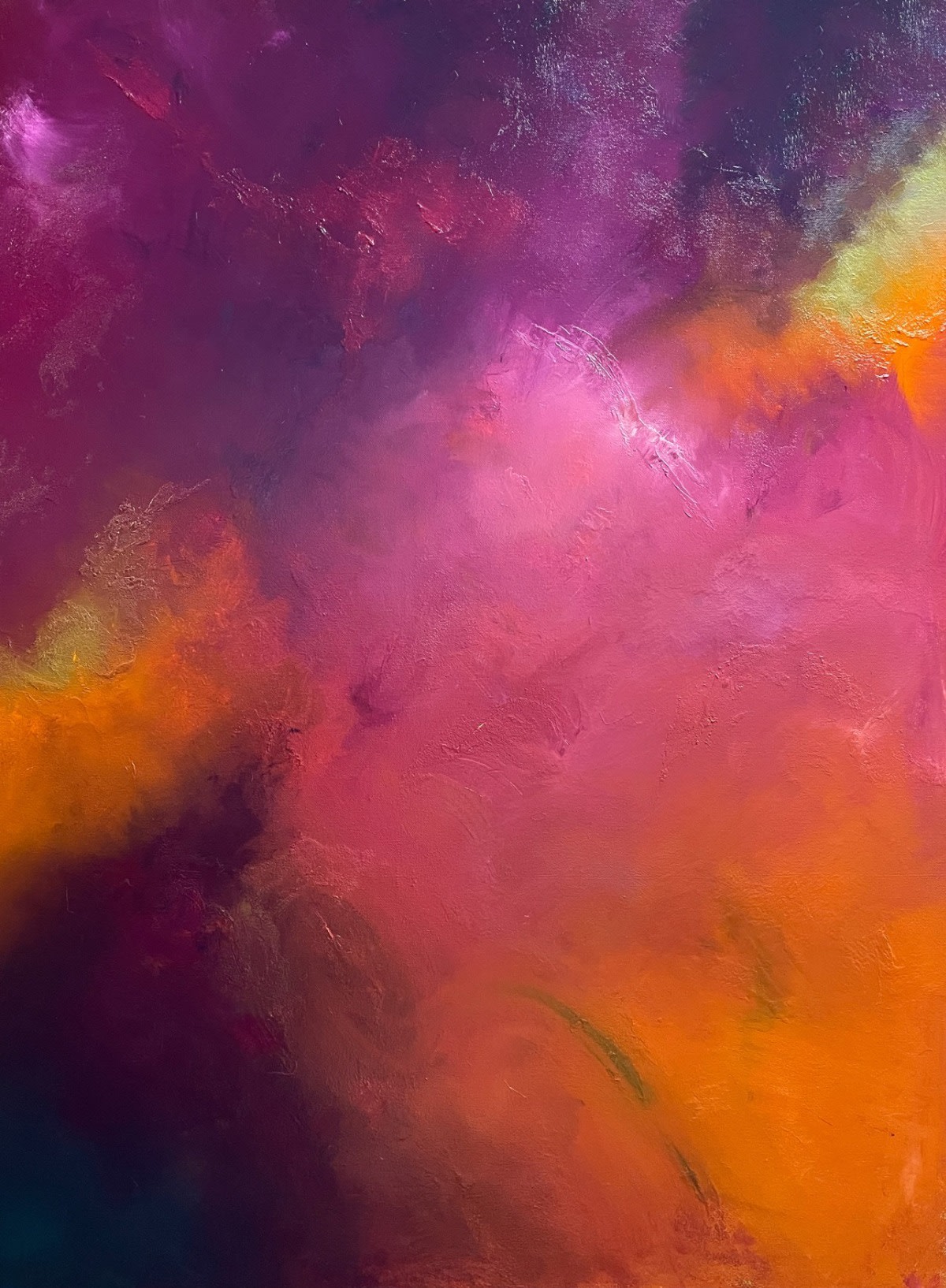 Celestial Havoc | 30" x 40" Oil on Canvas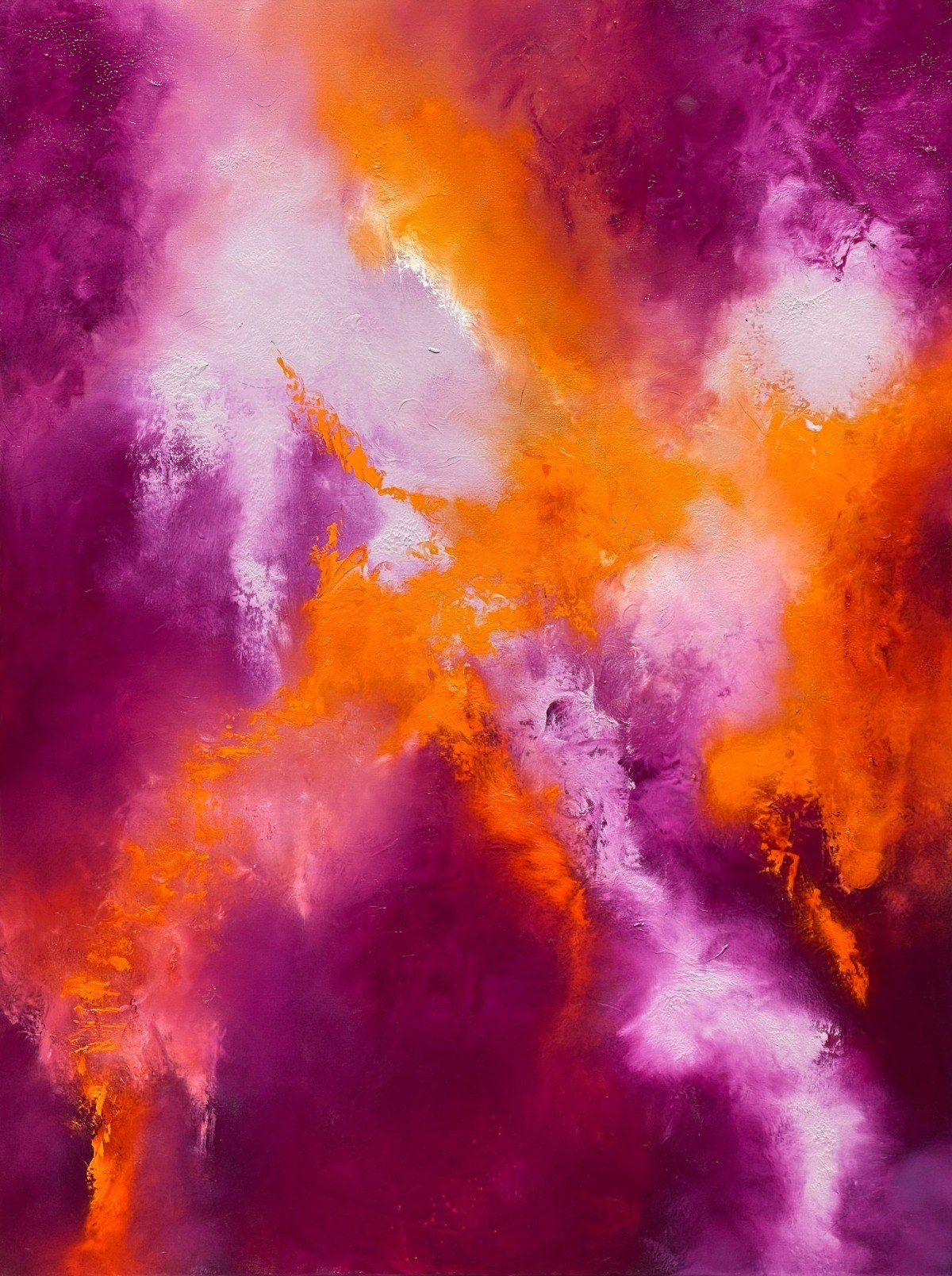 Pretentious | 30" x 40" Oil on Canvas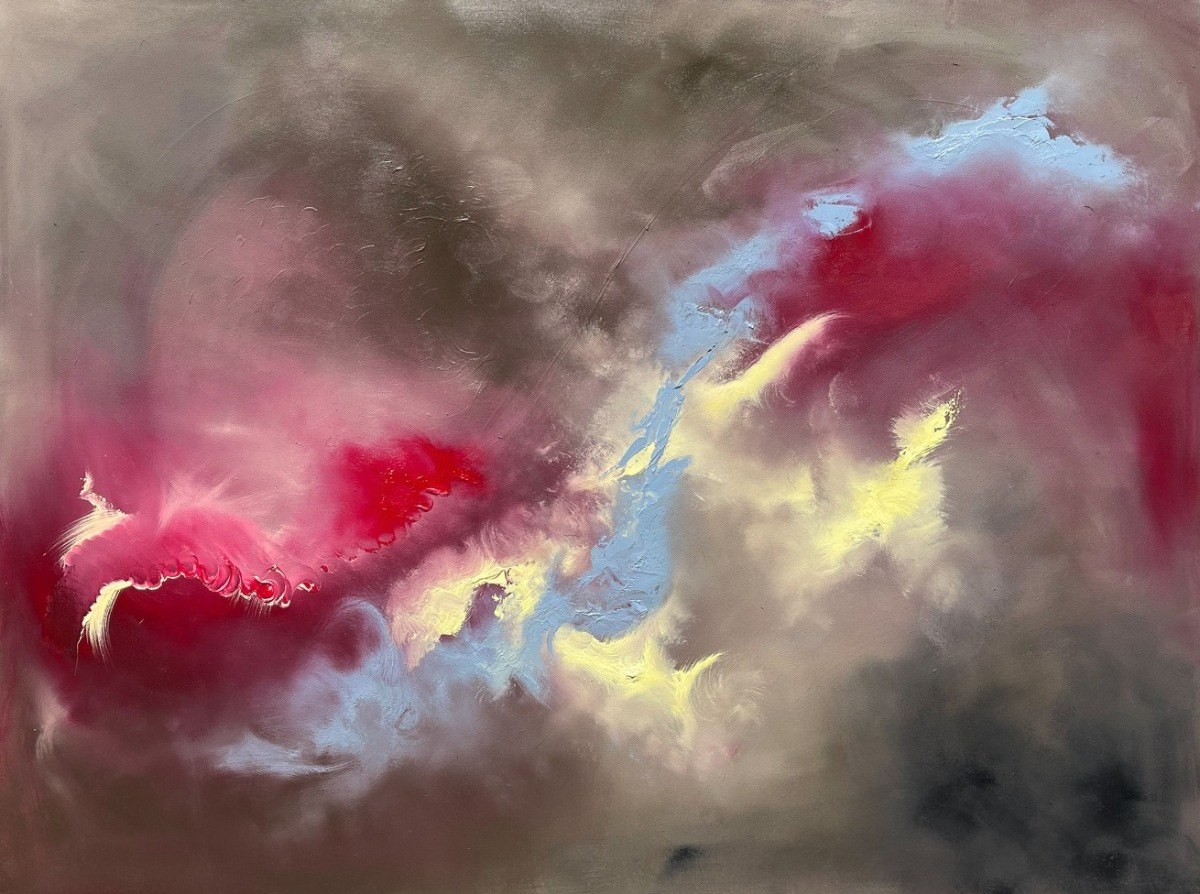 Desert Storm | 40" x 30" Oil on Canvas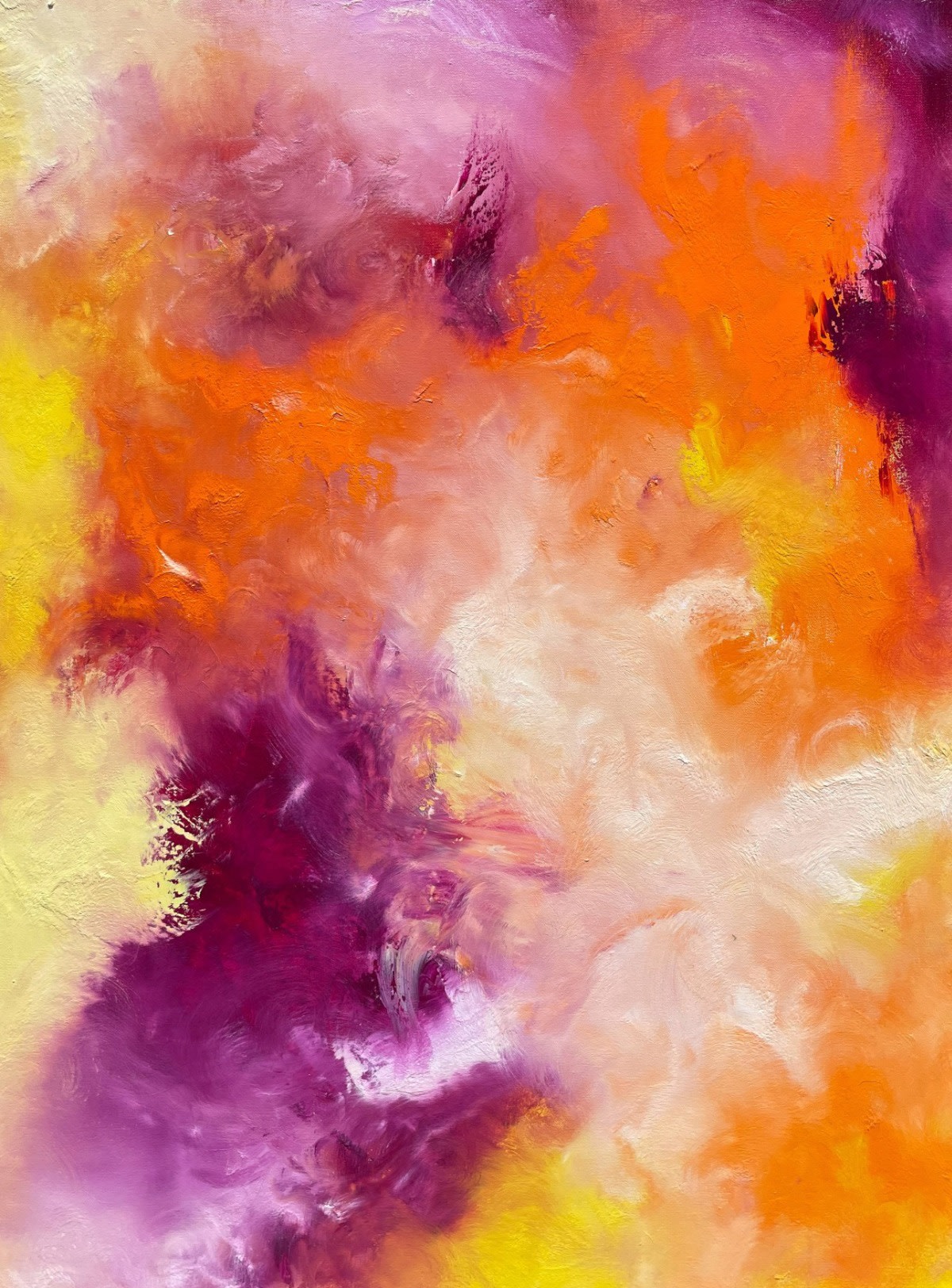 Wildfire | 40" x 30" Oil on Canvas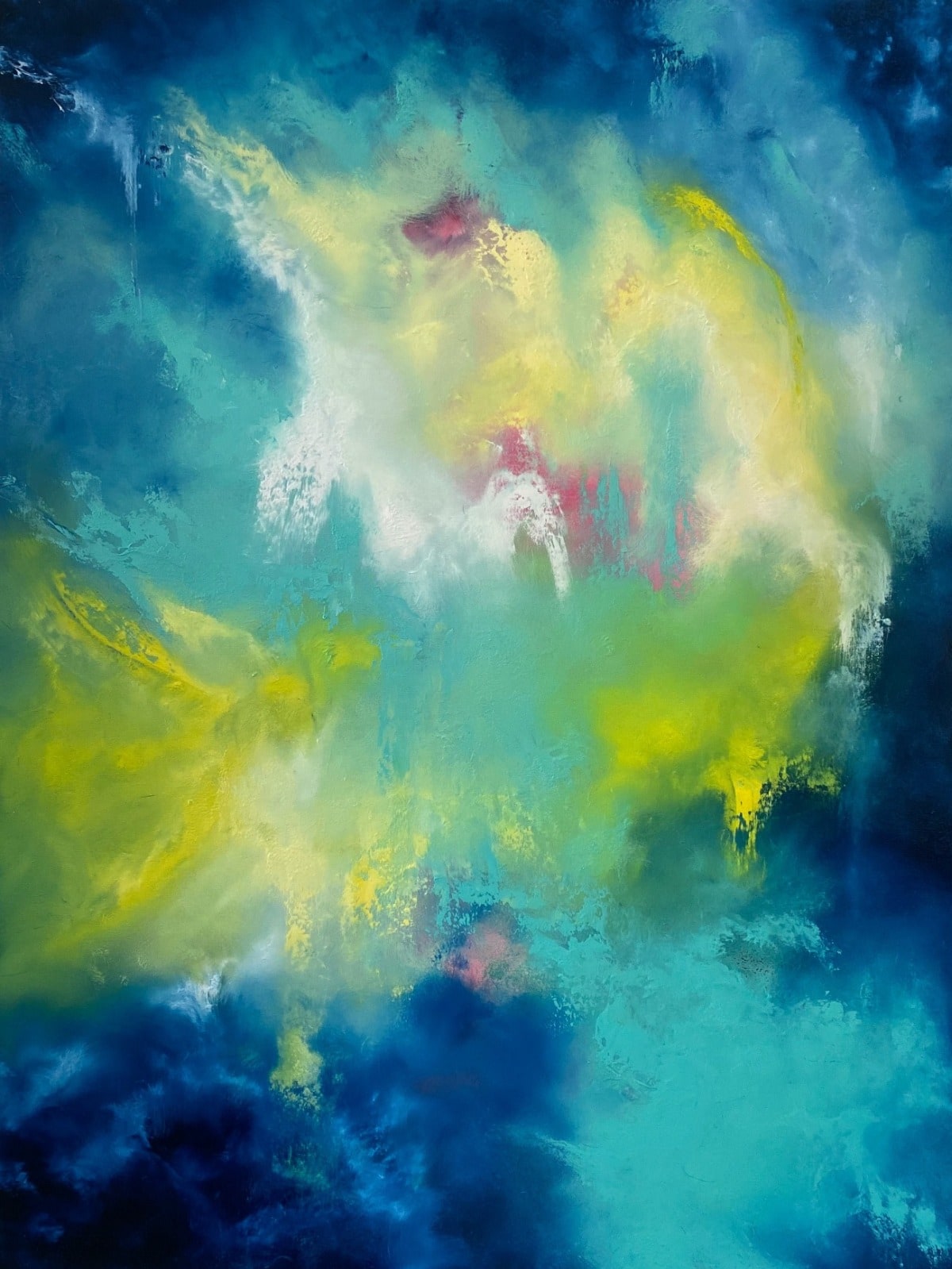 Escape | 30" x 40" Oil on Canvas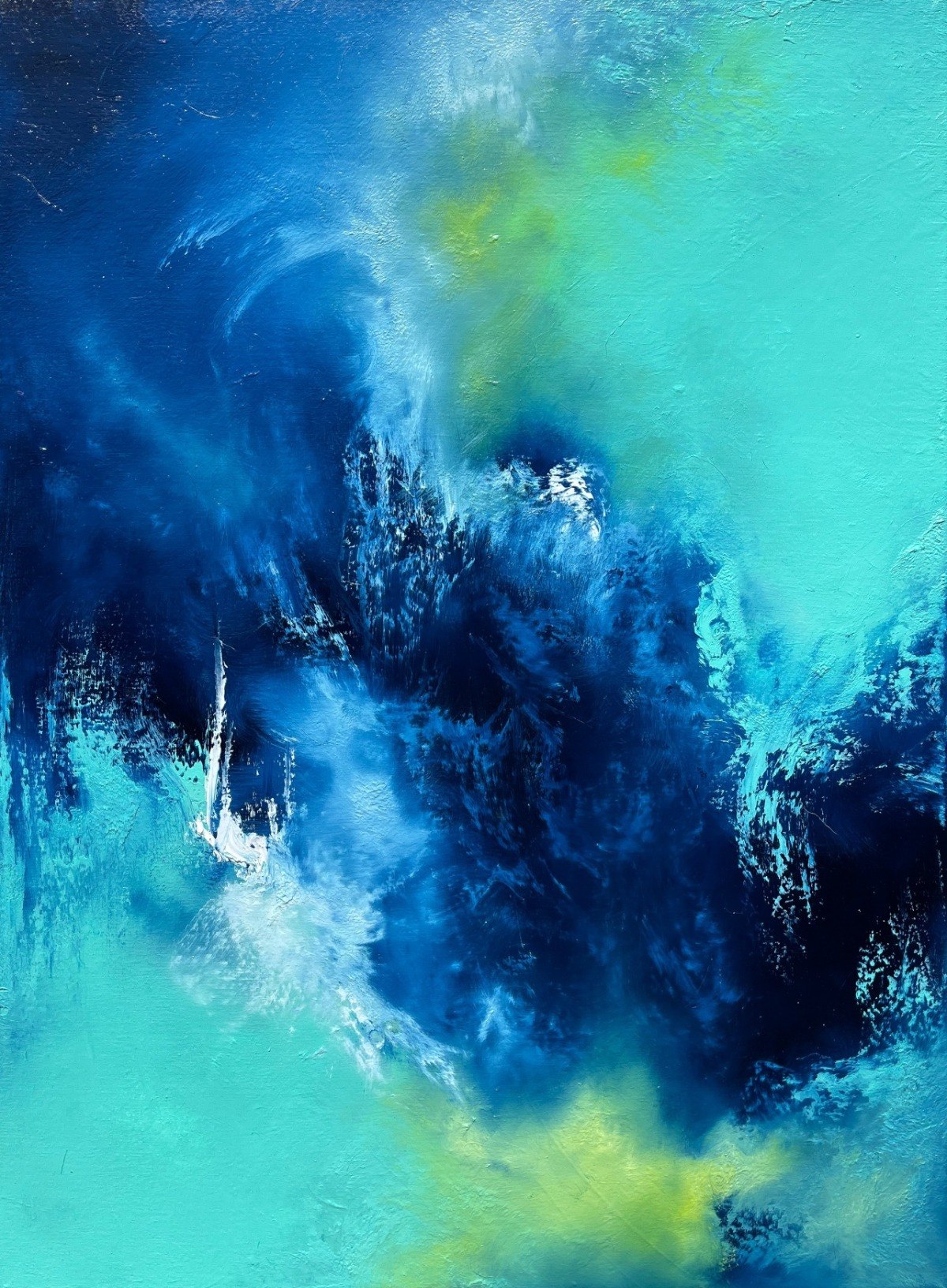 Falling Through The World | 24" x 30" Oil on Canvas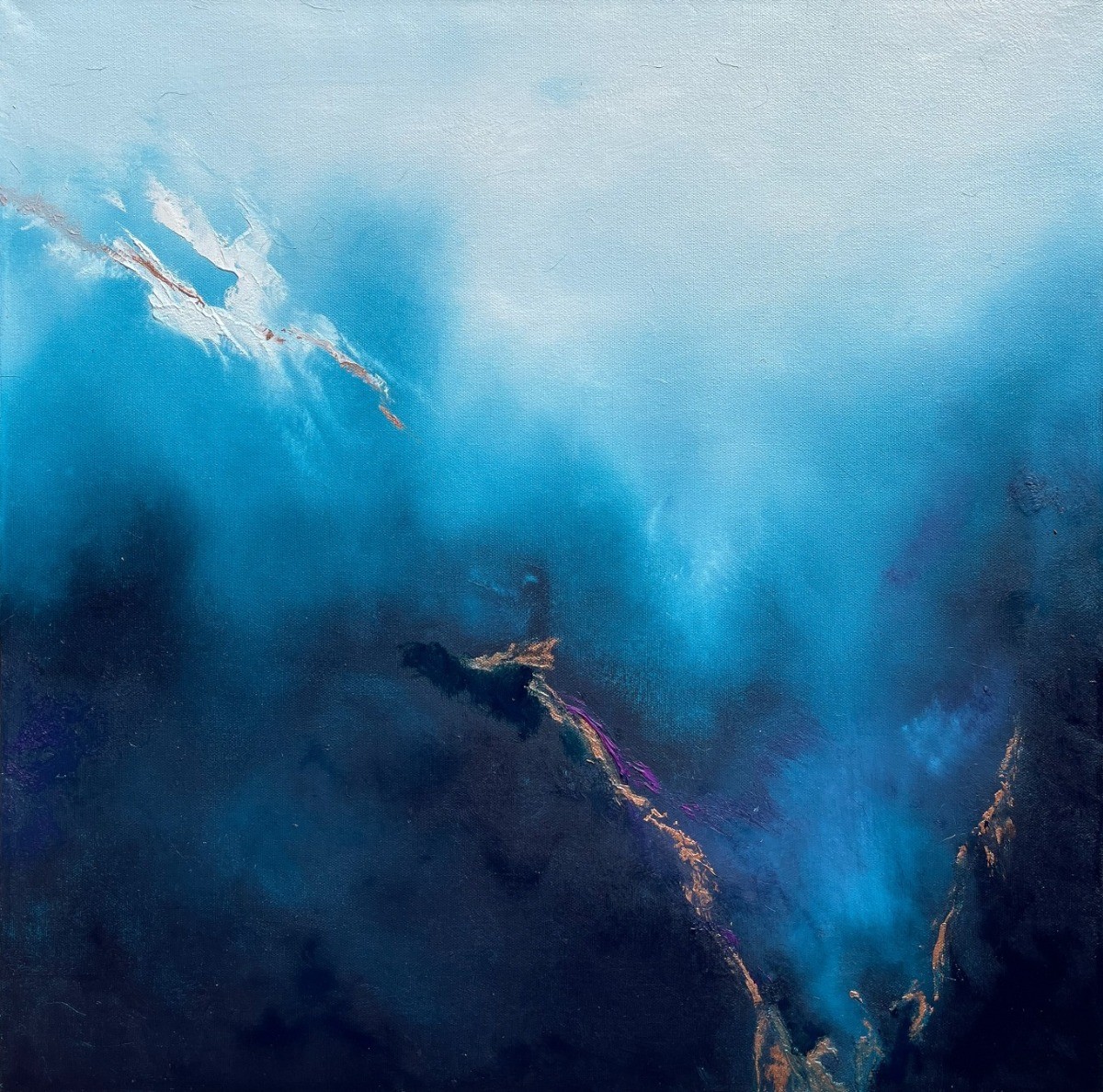 Ether | 24" x 24" Oil on Canvas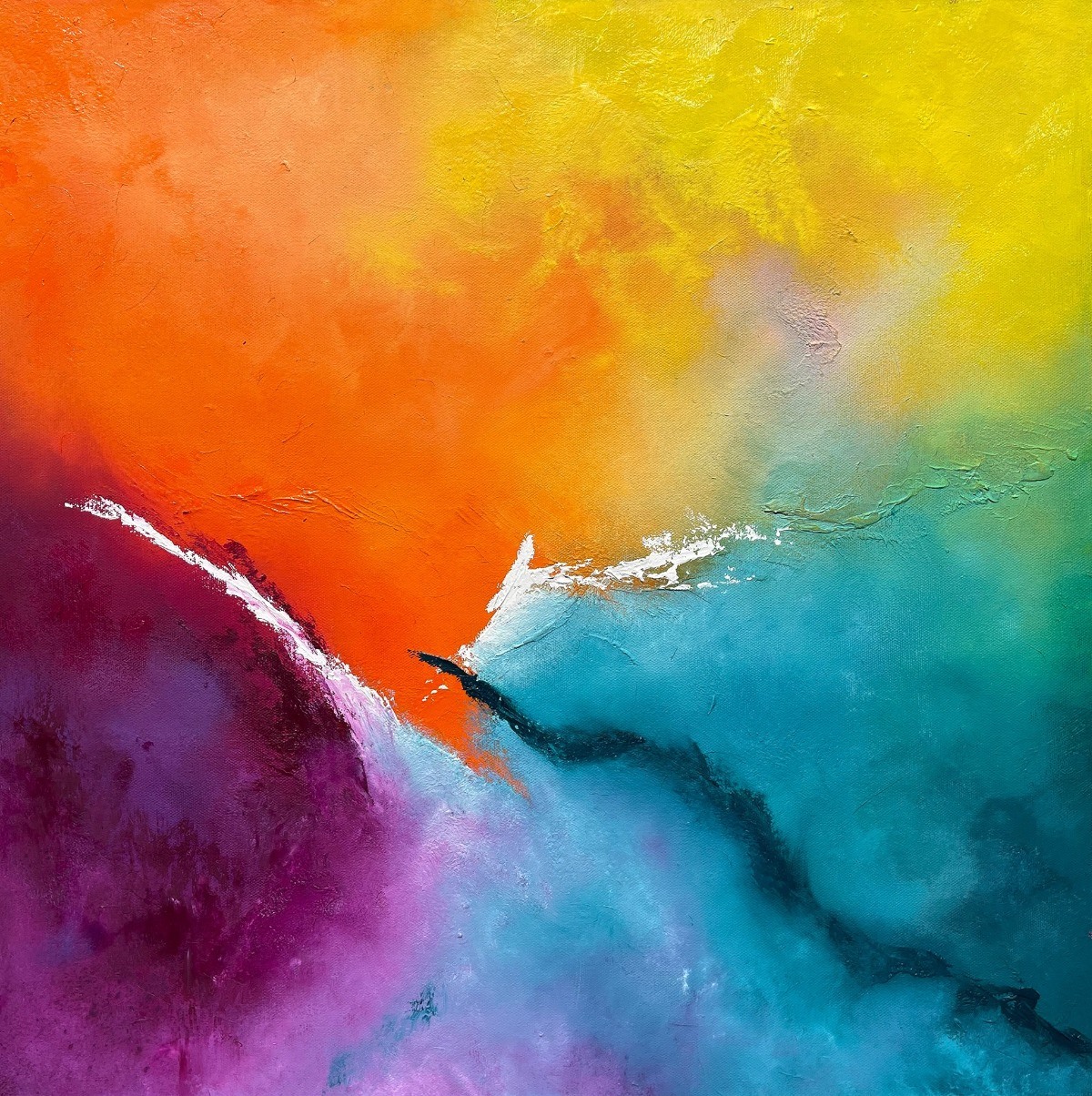 Skittles | 24" x 24" Oil on Canvas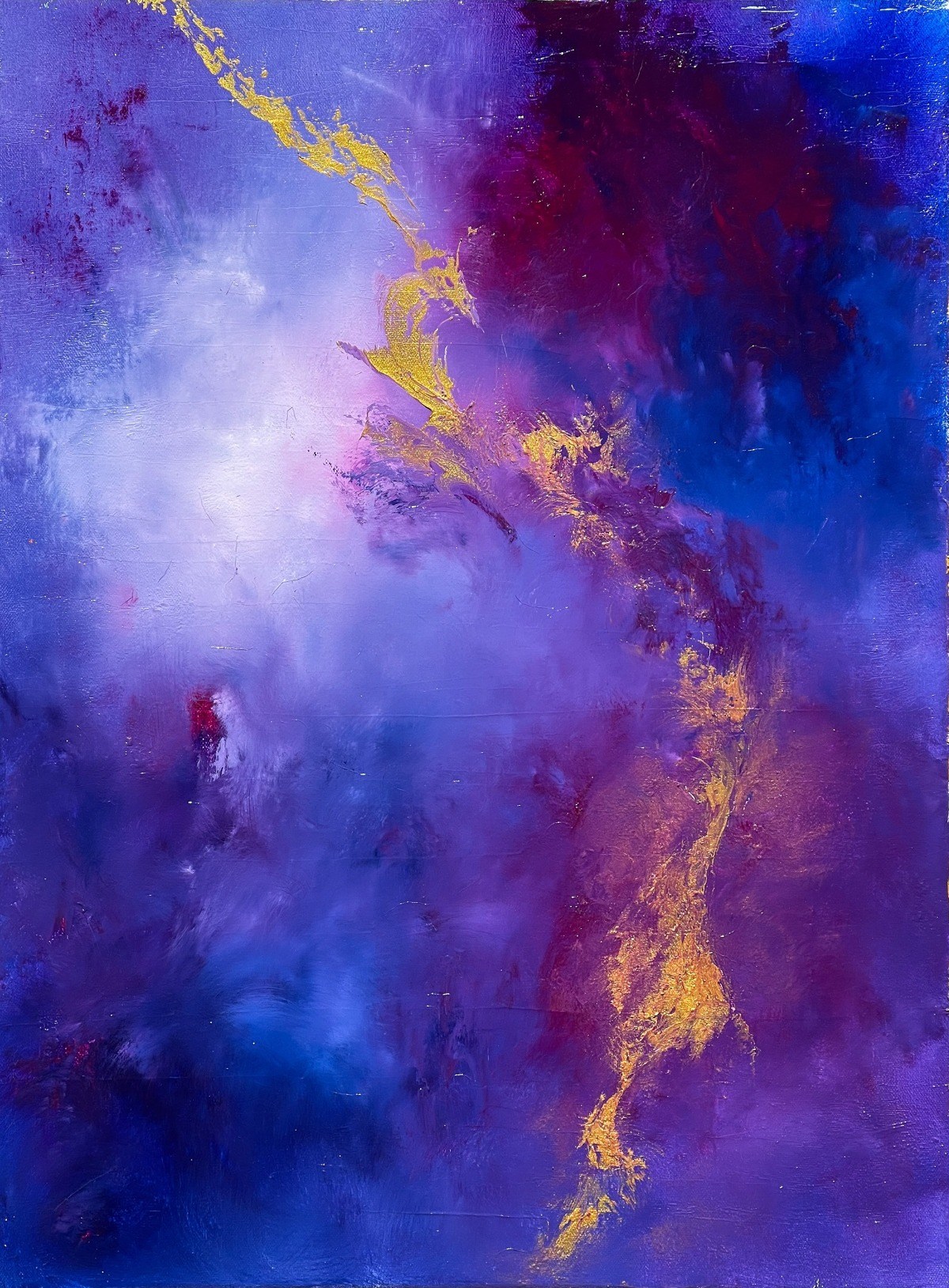 Zeus' Lightning | 18" x 24" Oil on Canvas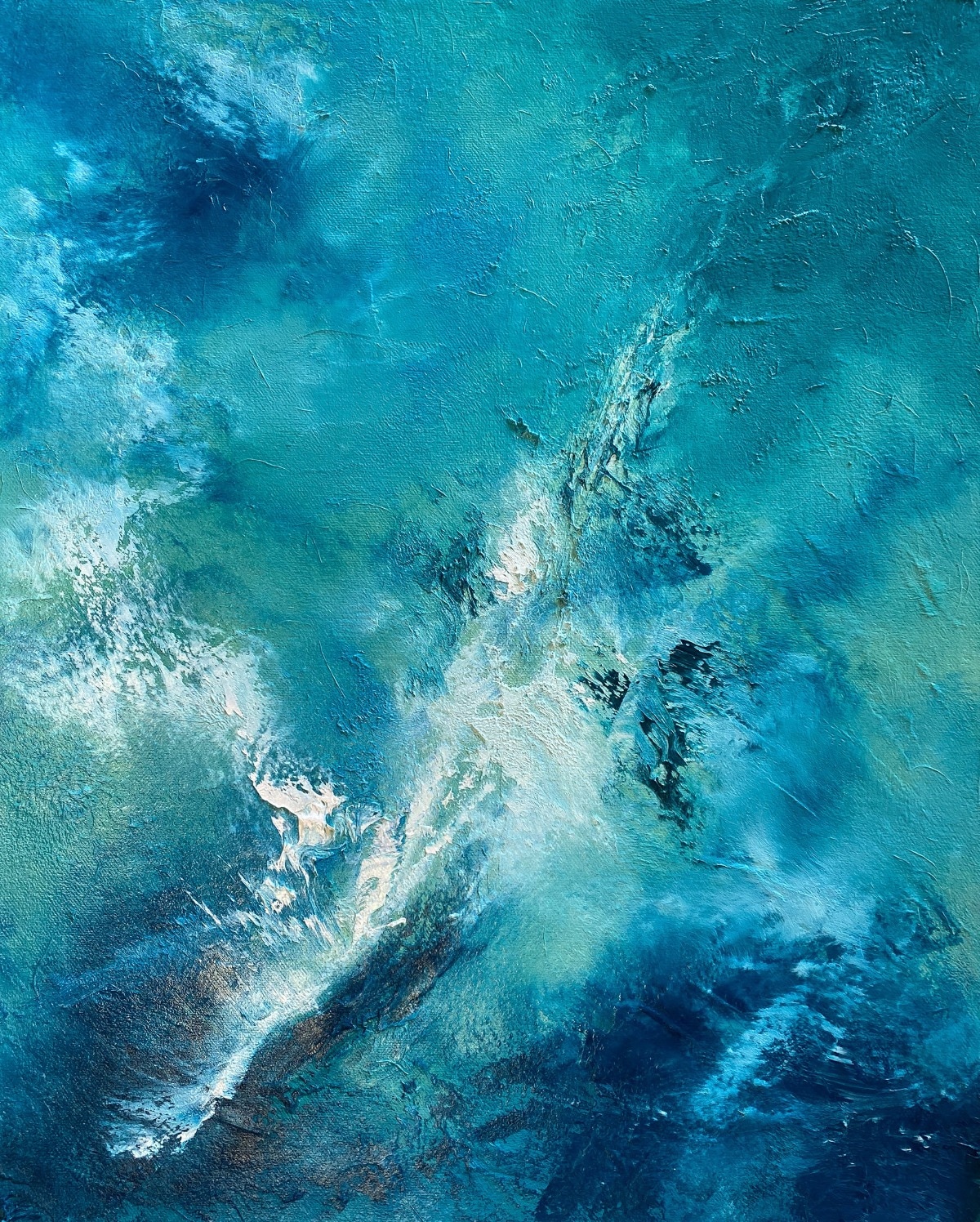 For My Dad | 16" x 20" Oil on Canvas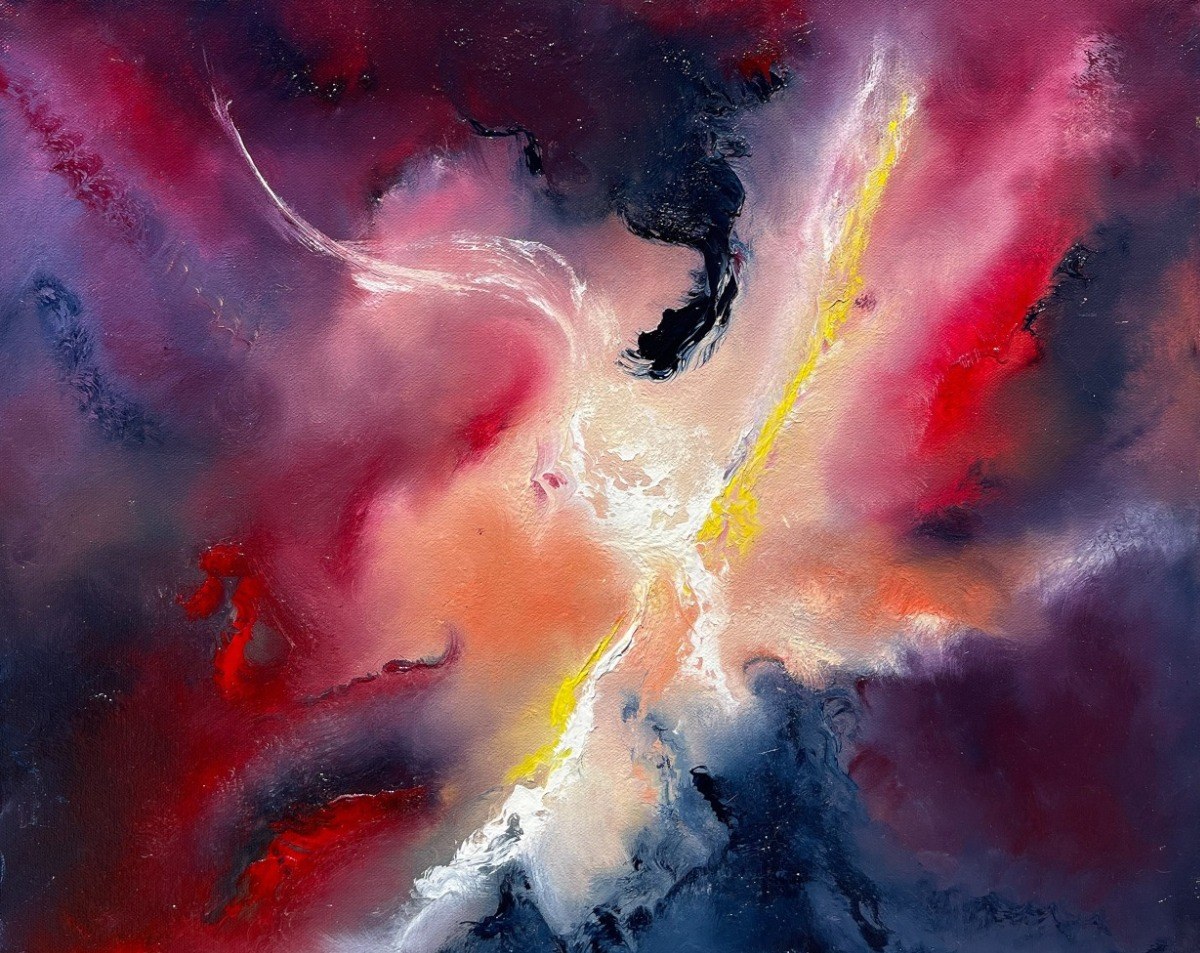 Flight of the Phoenix | 20" x 16" Oil on Canvas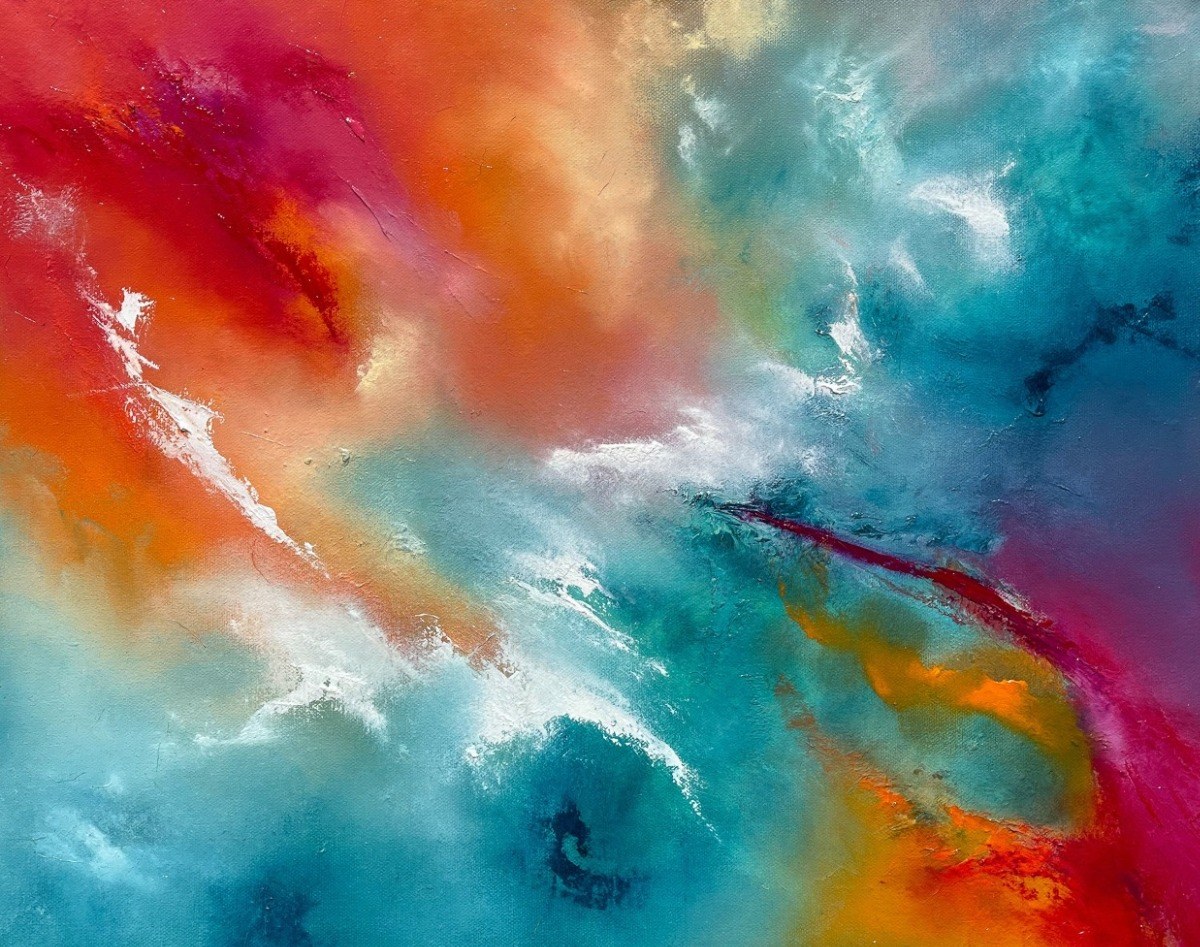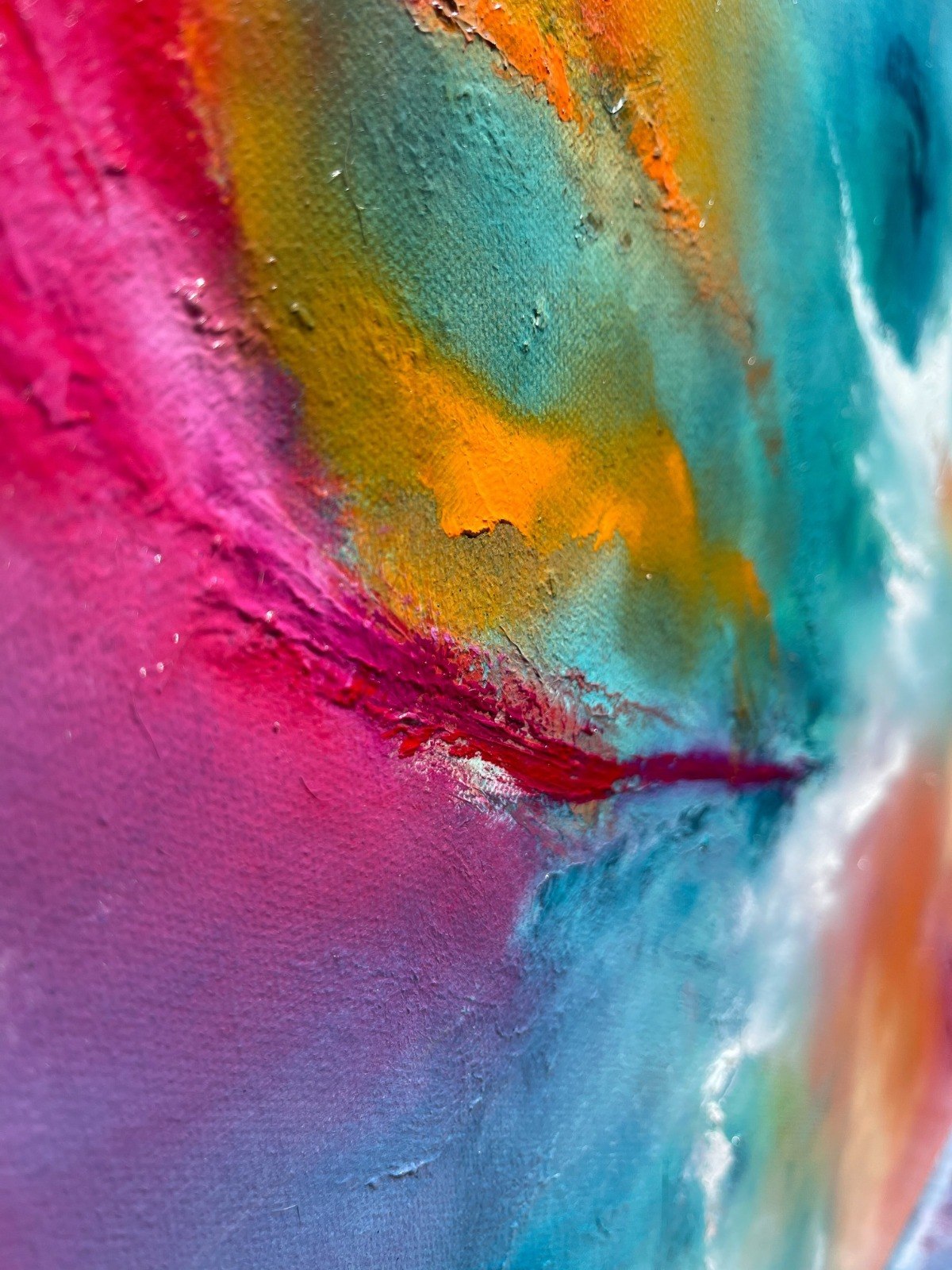 Dusk | 20" x 16" Oil on Canvas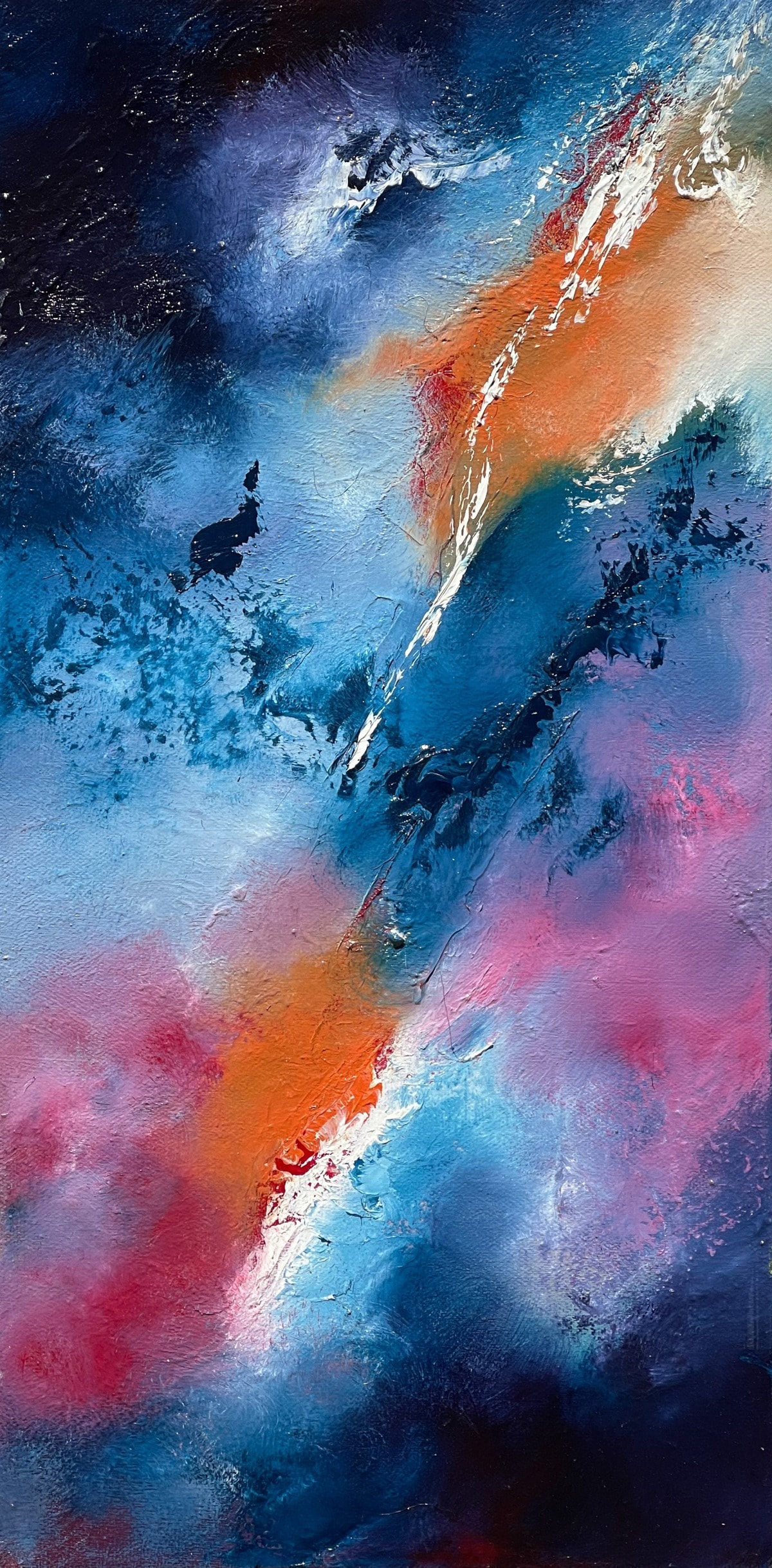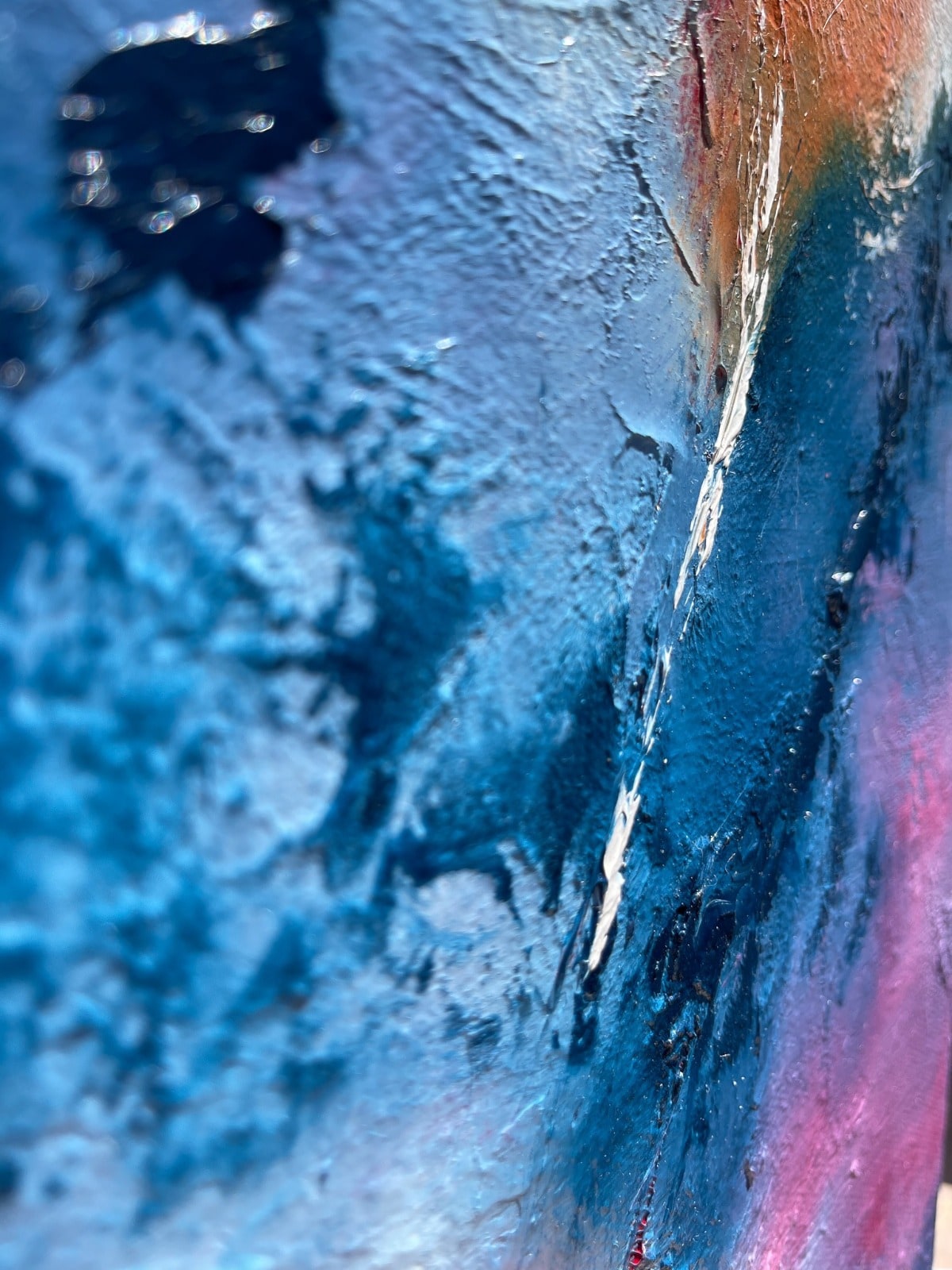 Cosmic Dust | 10" x 20" Oil on Canvas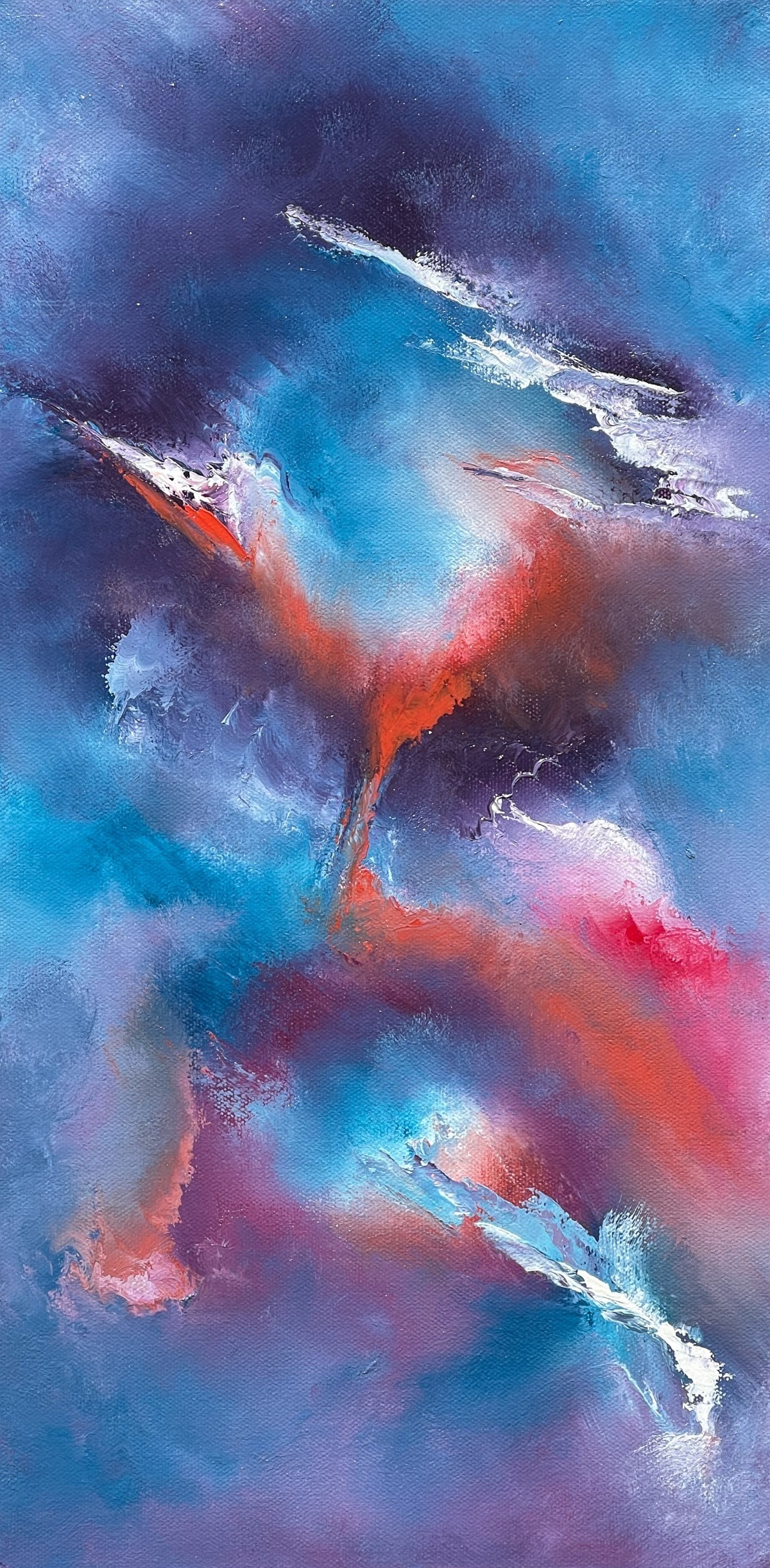 Ginger Falls | 10" x 20" Oil on Canvas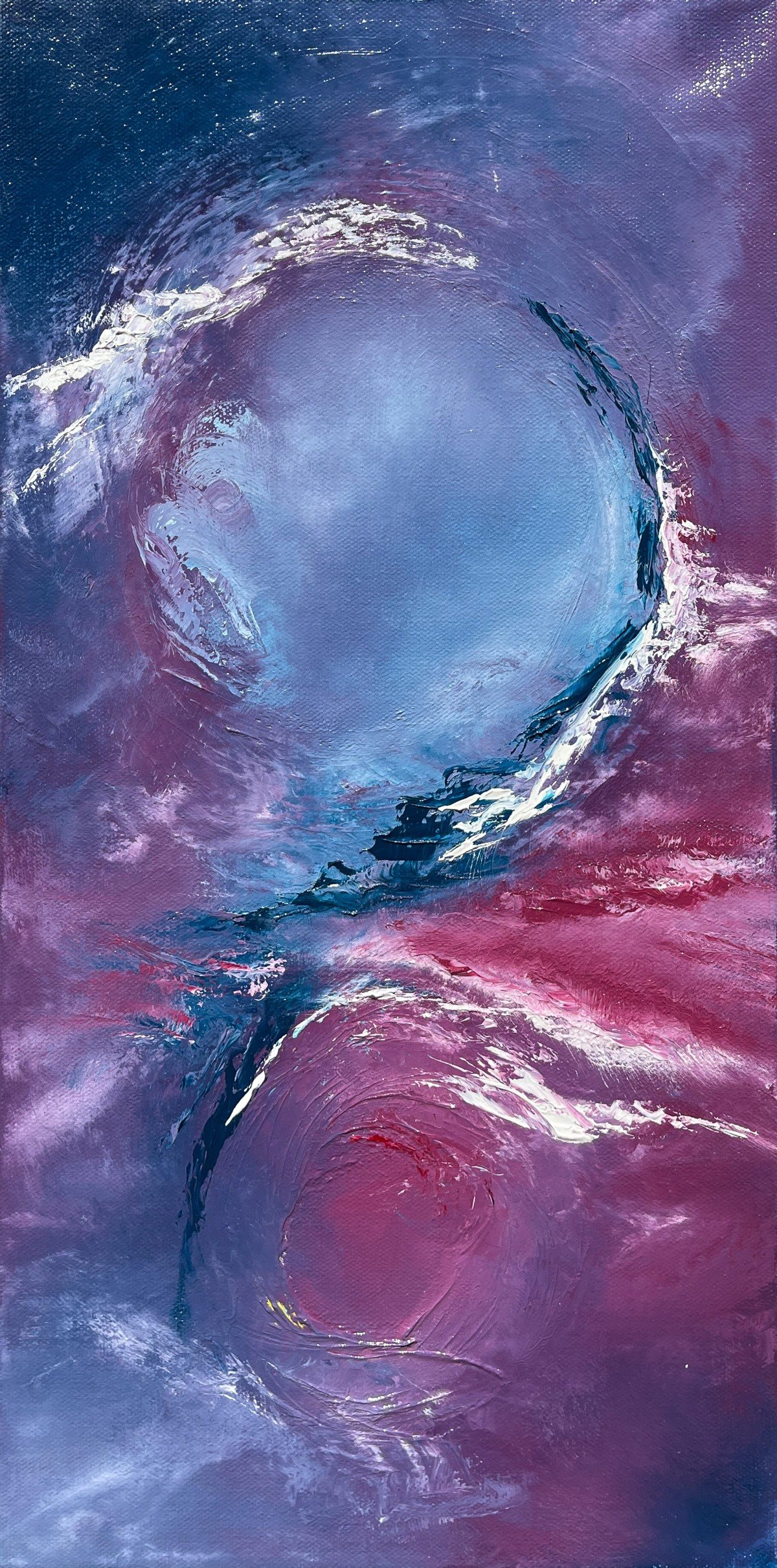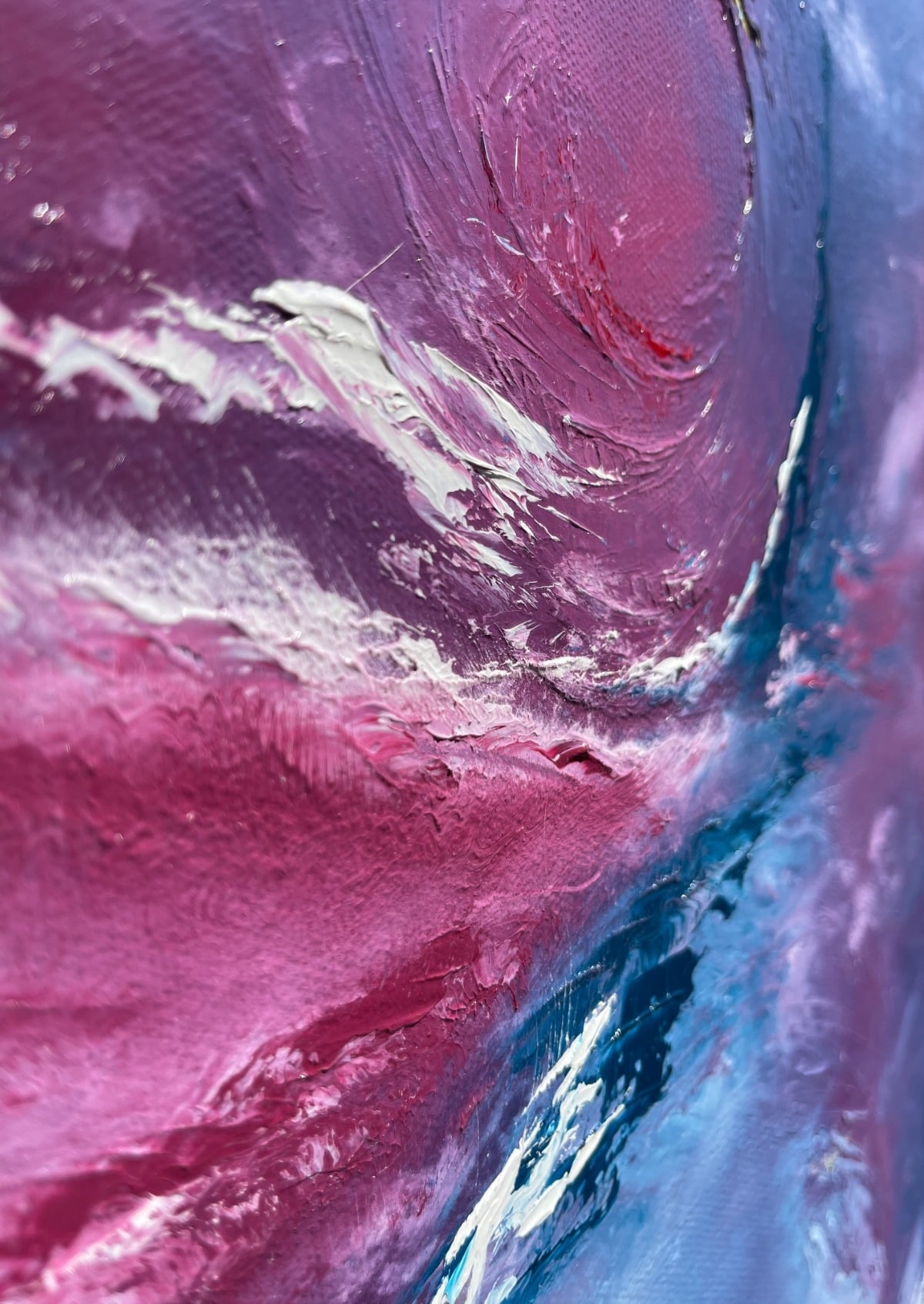 Utopia | 10" x 20" Oil on Canvas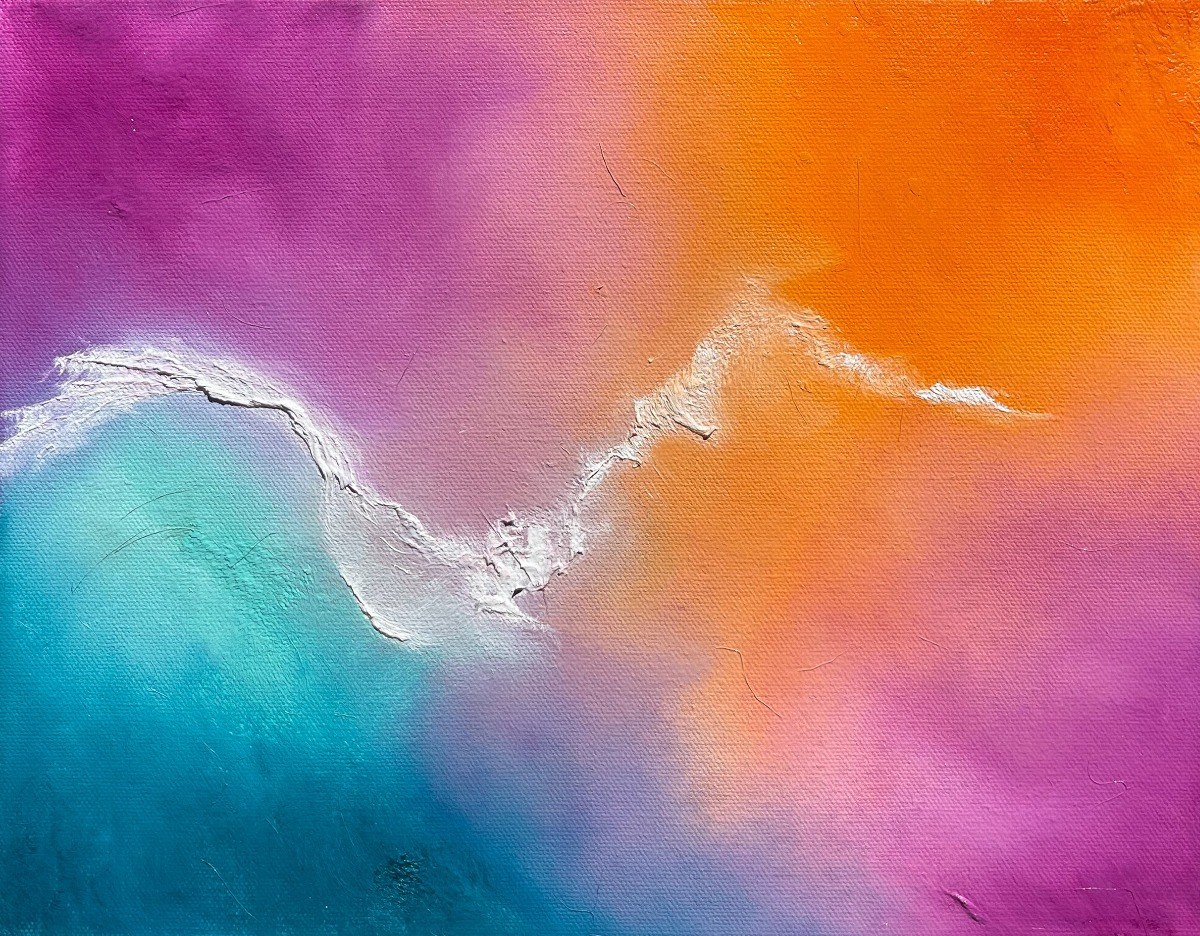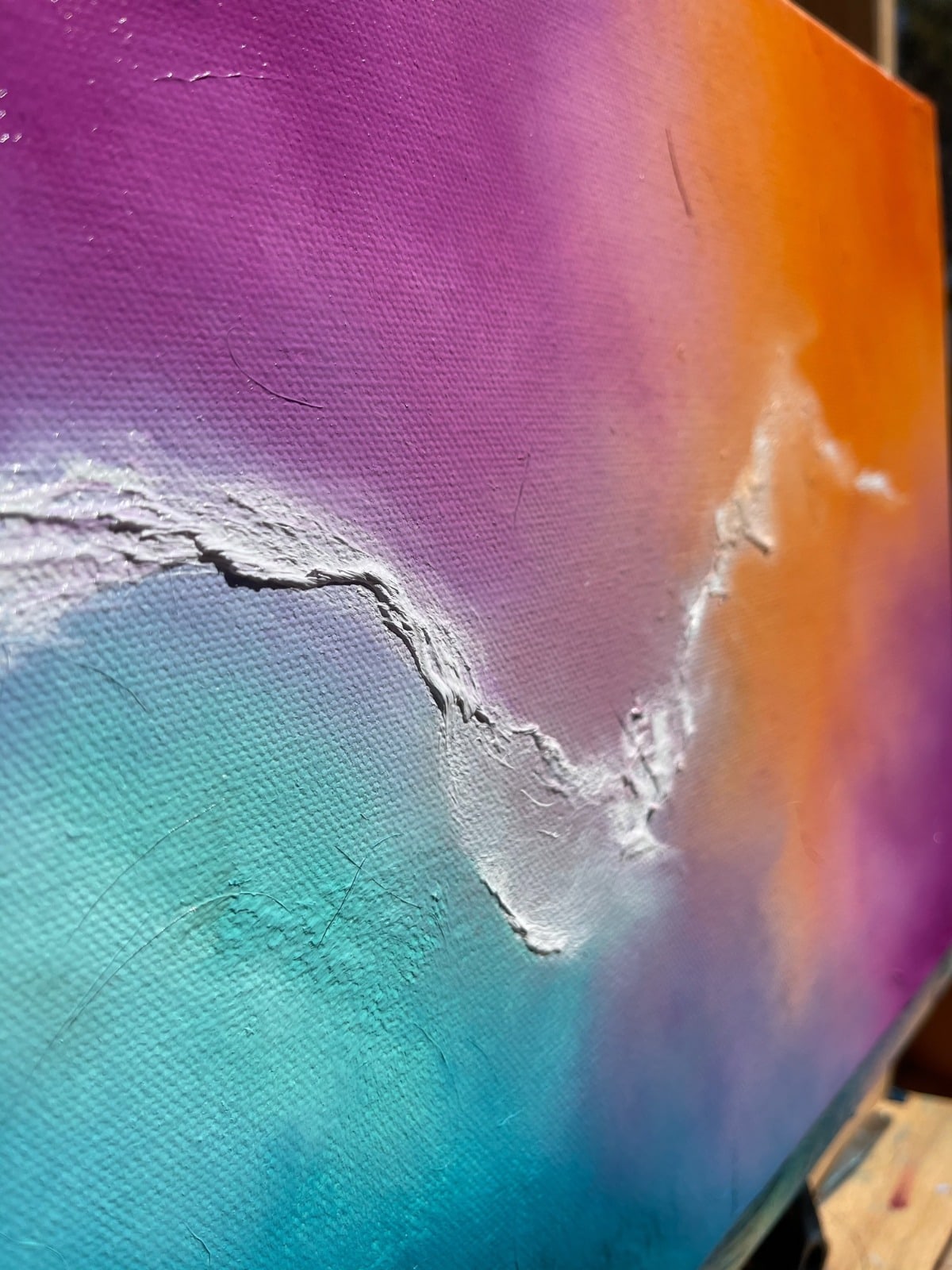 Laffy Taffy | 14" x 11" Oil on Canvas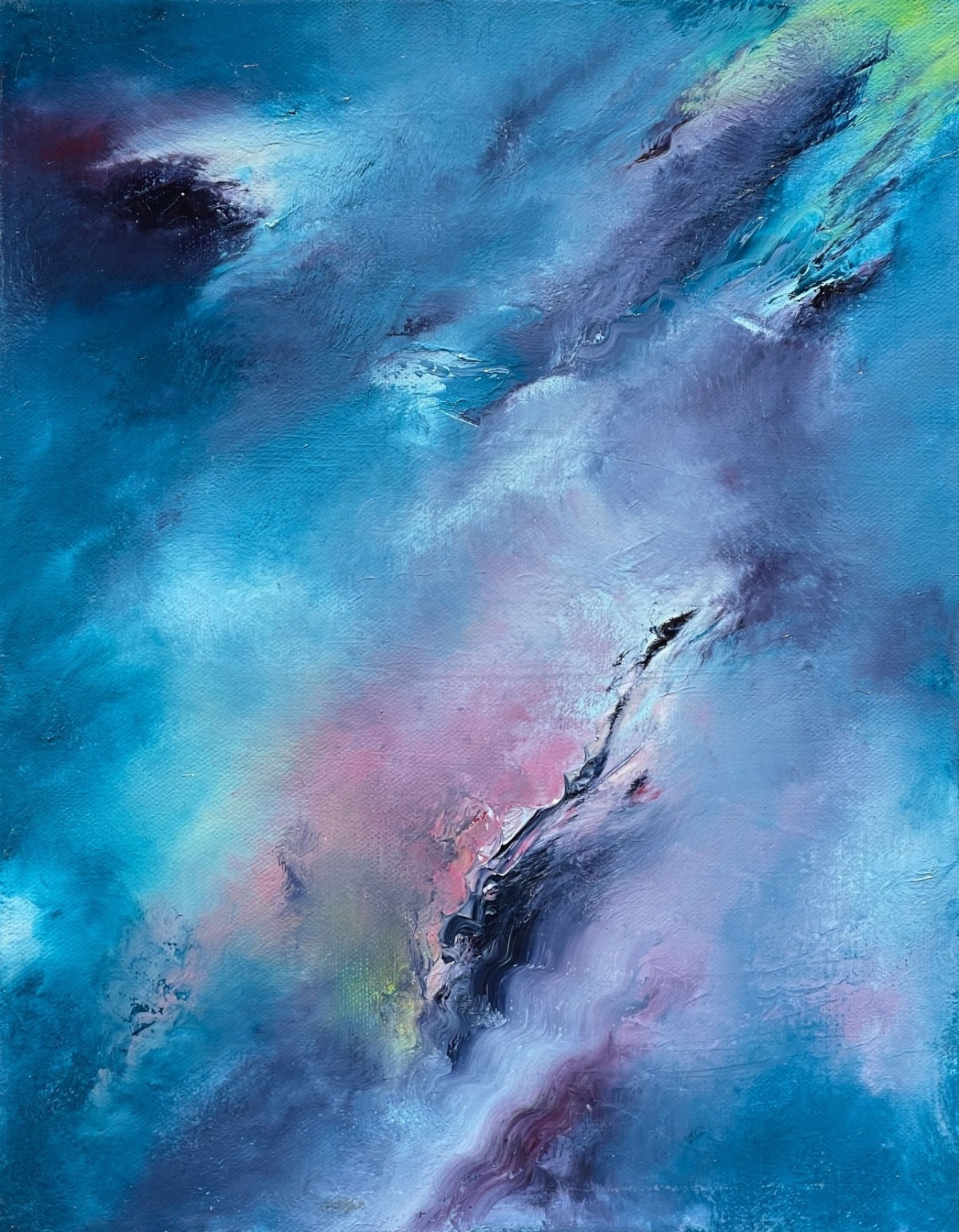 Candy Land | 11" x 14" Oil on Canvas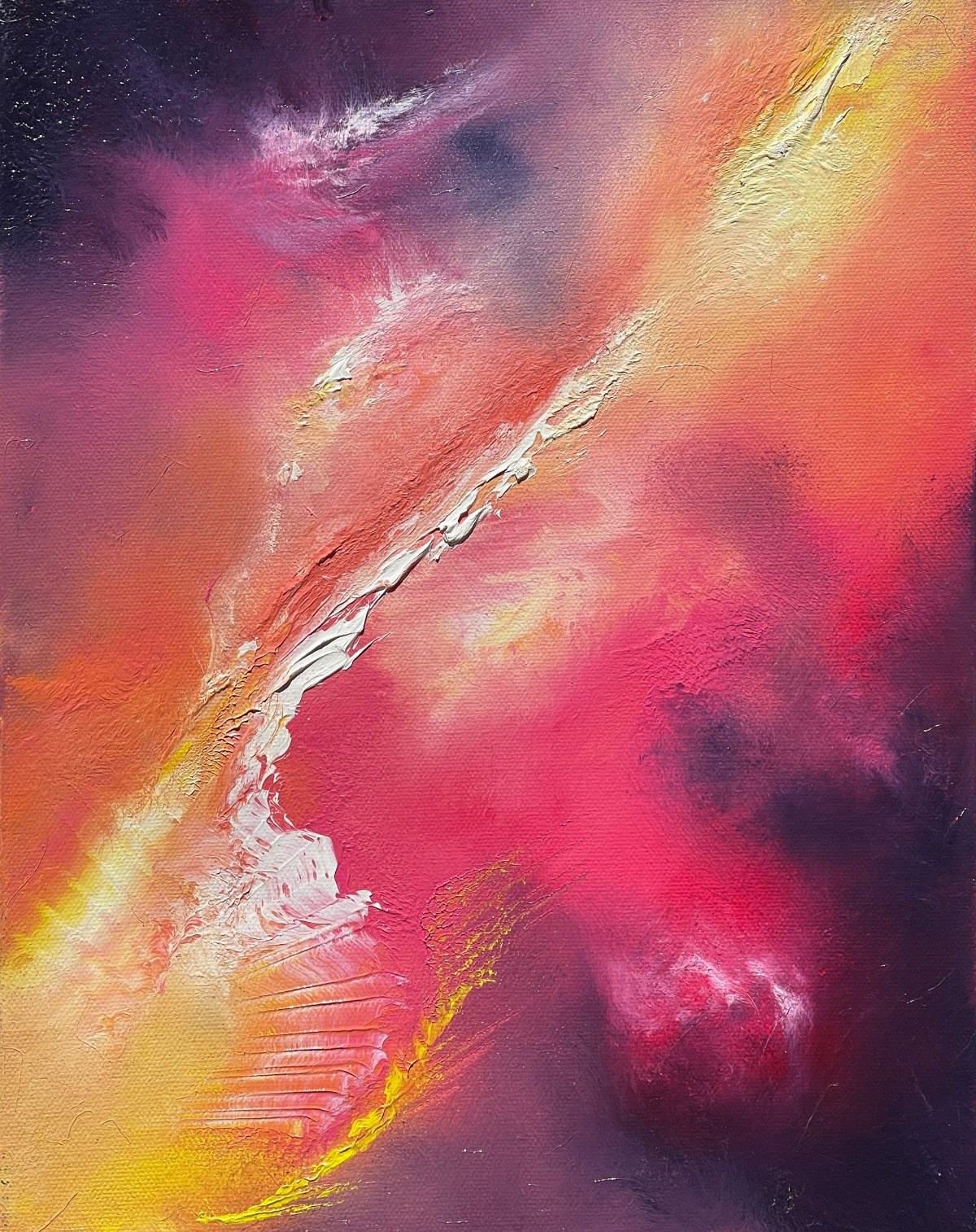 Solar Flair | 11" x 14" Oil on Canvas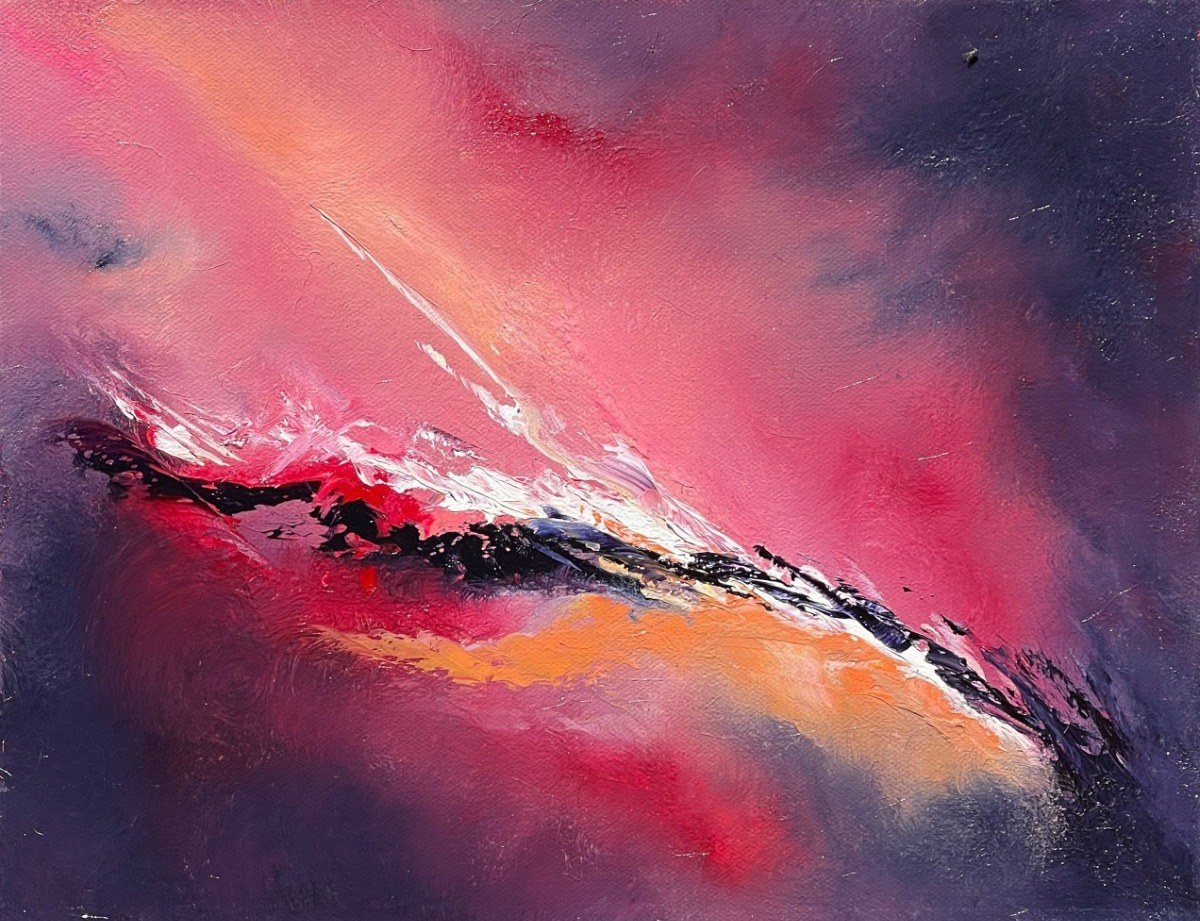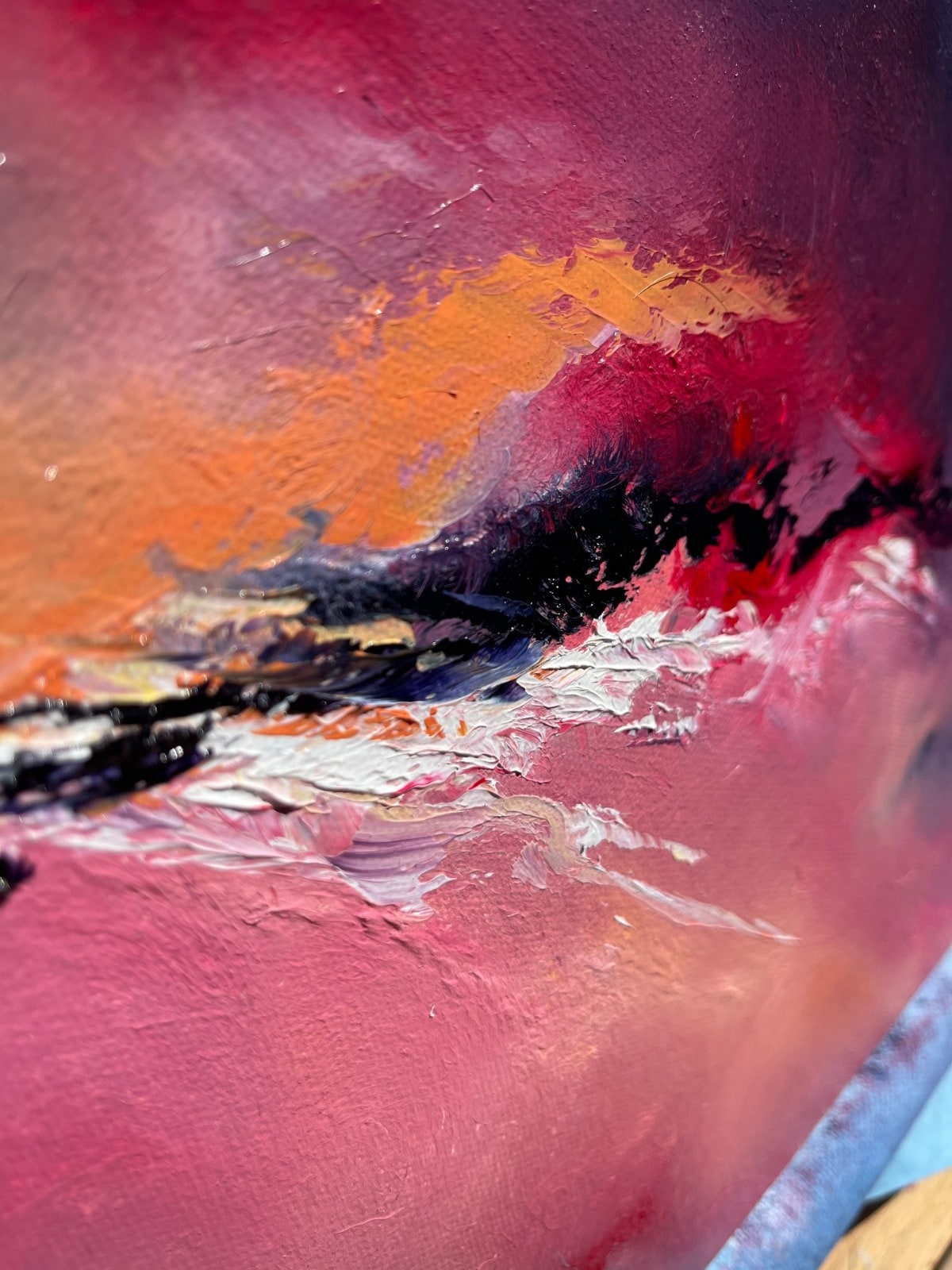 Calm Before the Storm | 14" x 11" Oil on Canvas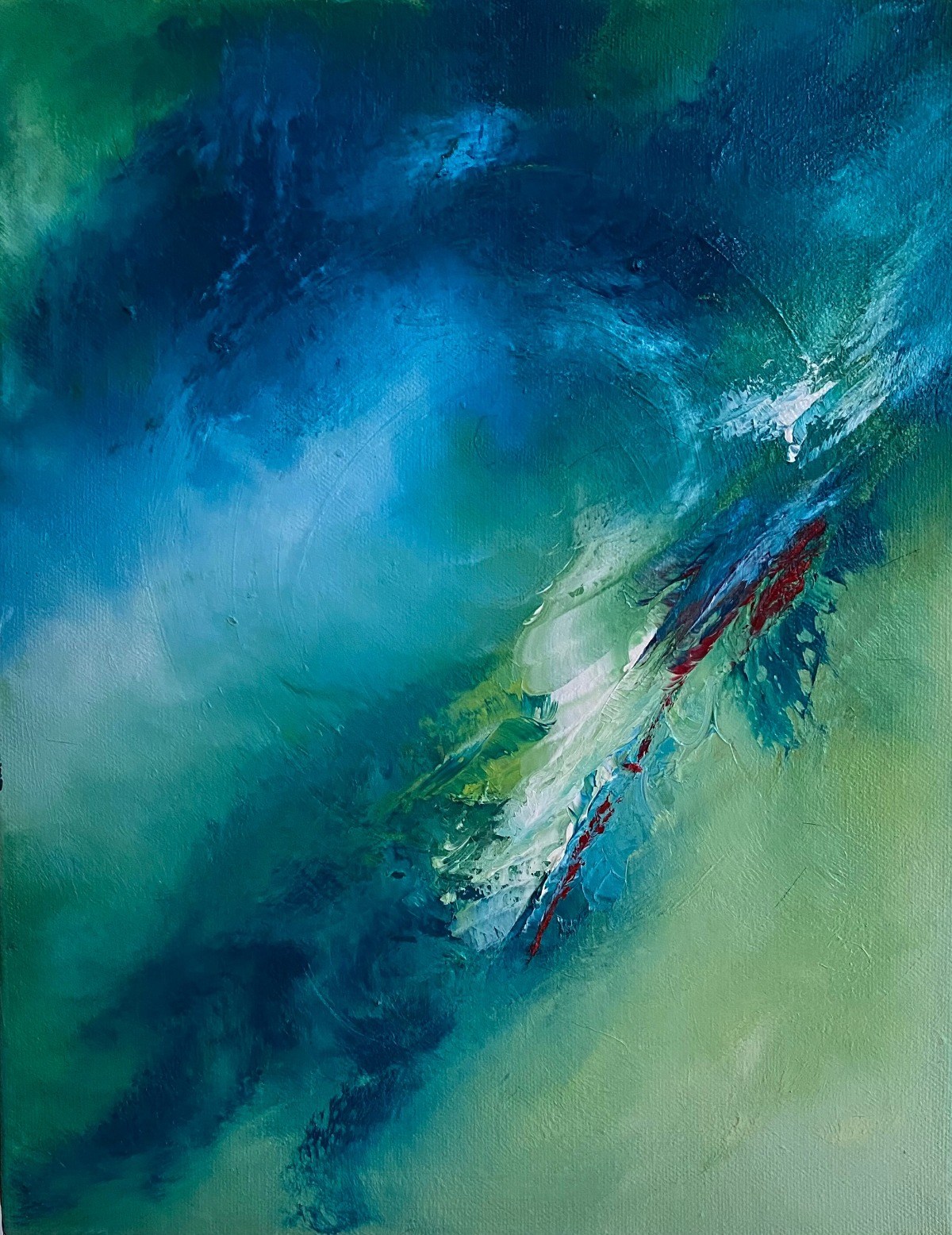 Emerald Isle | 11" x 14" Oil on Canvas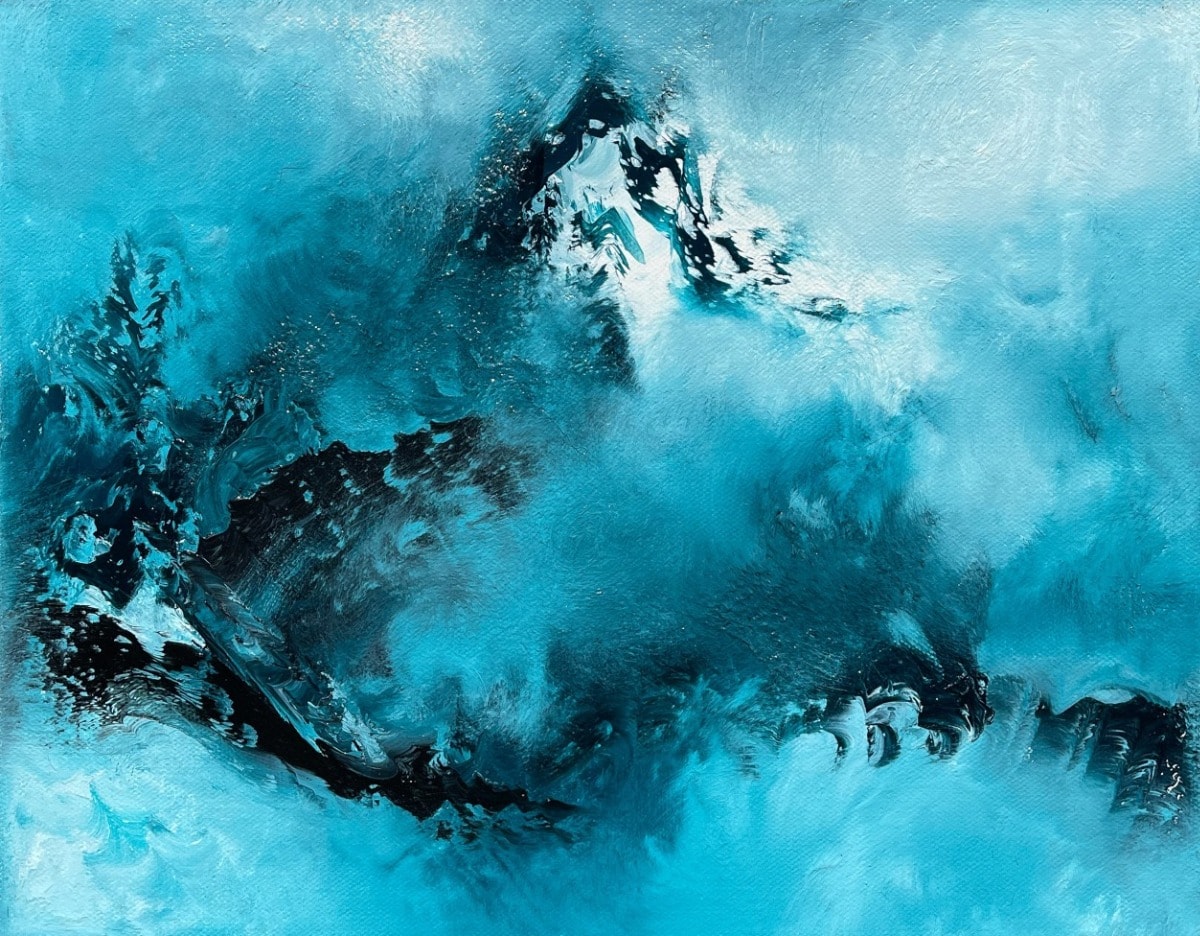 Glacial | 14" x 11" Oil on Canvas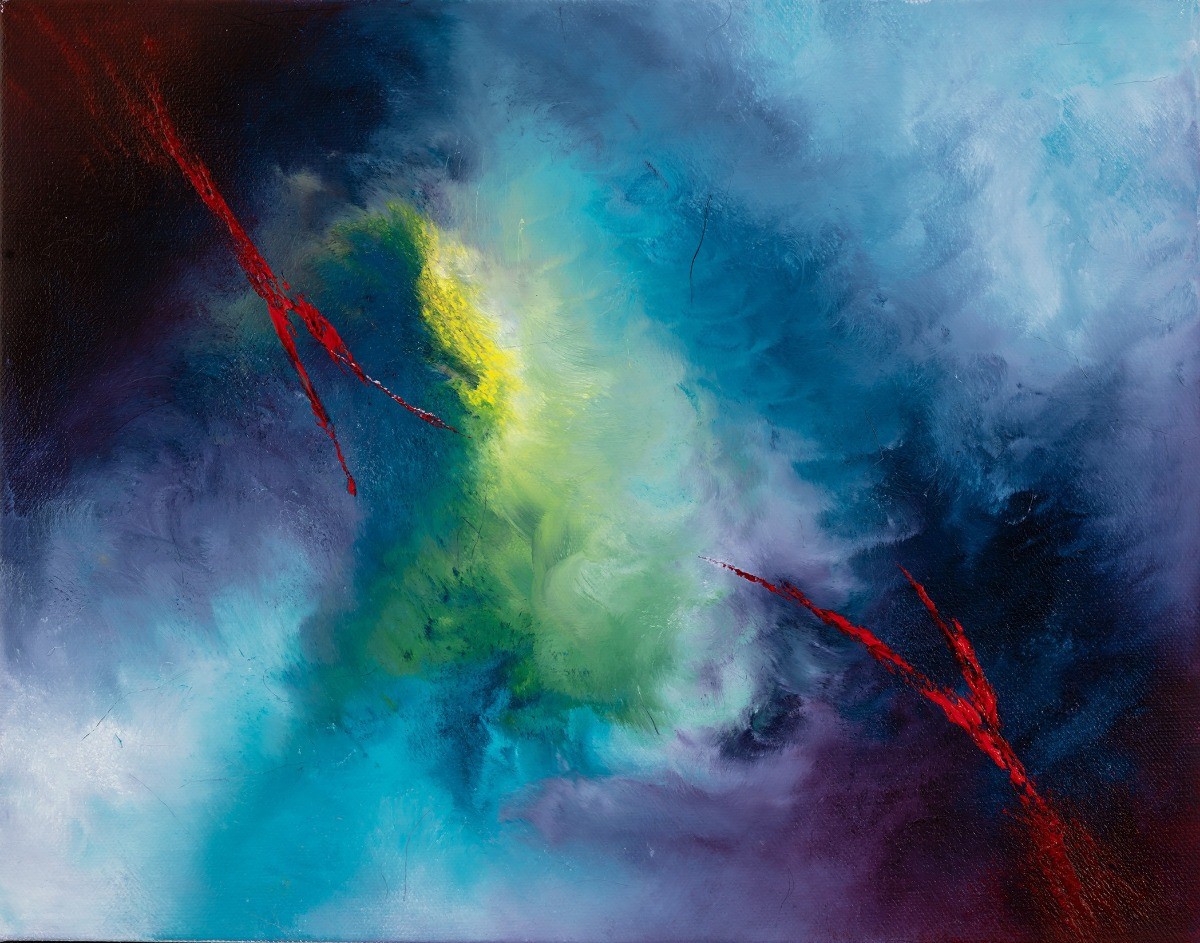 Nexus | 14" x 11" Oil on Canvas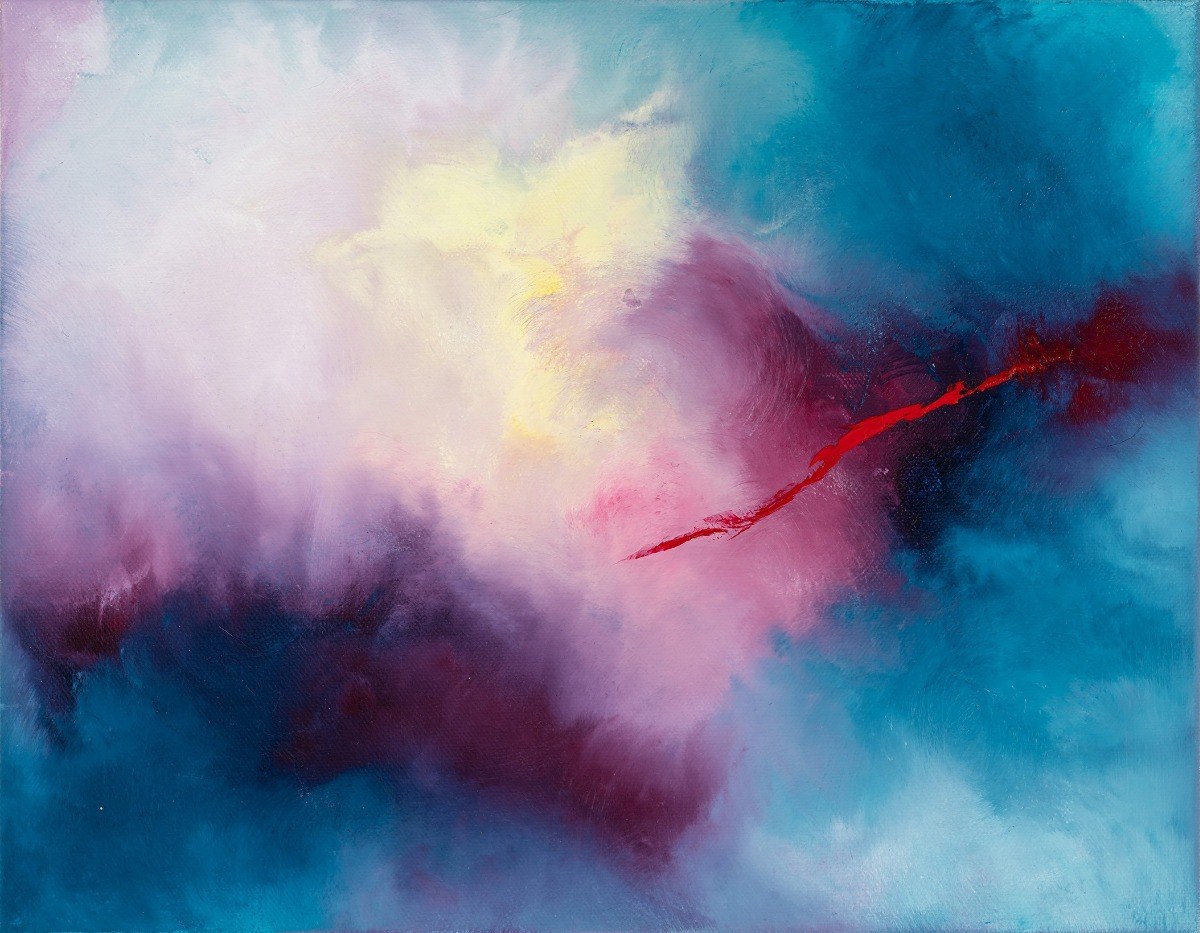 Are You There | 14" x 11" Oil on Canvas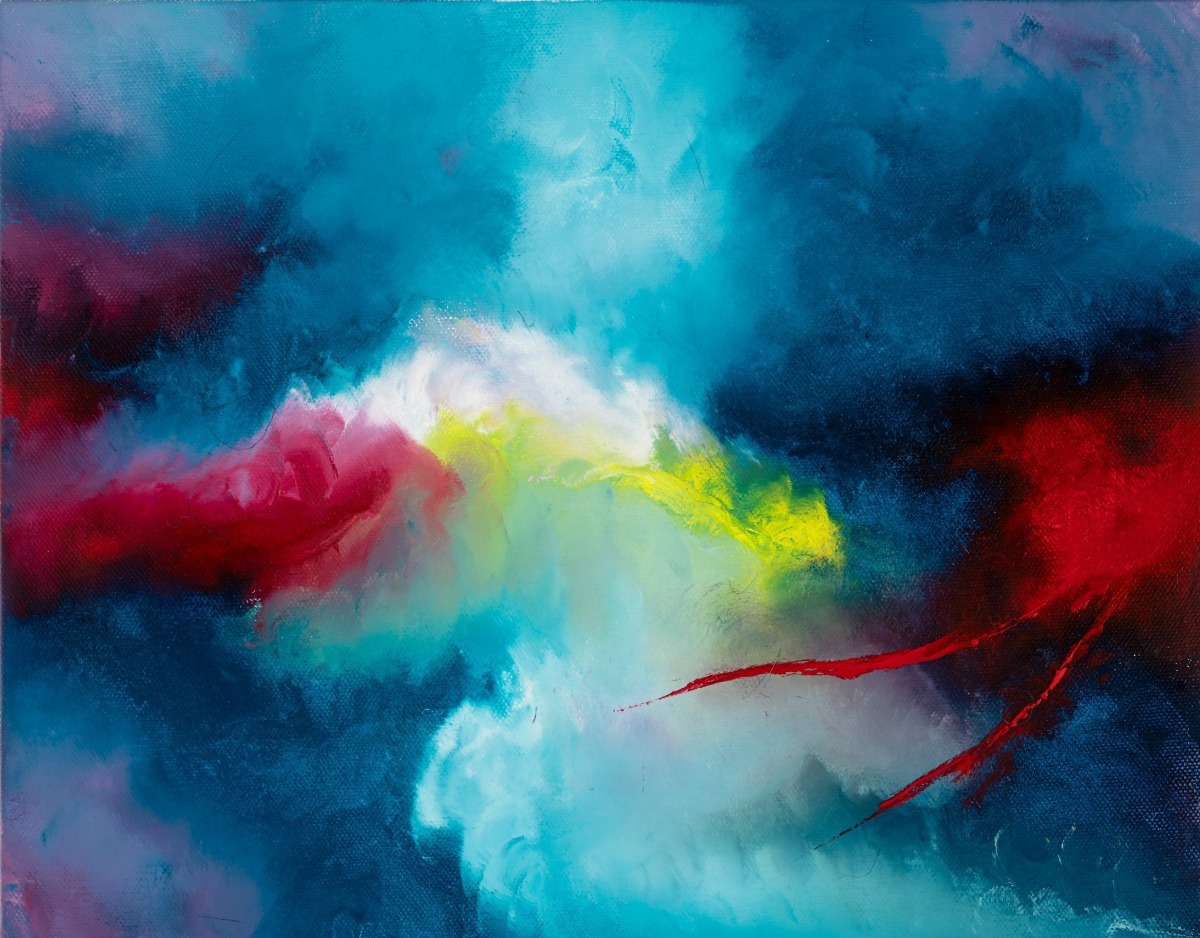 Grasping | 14" x 11" Oil on Canvas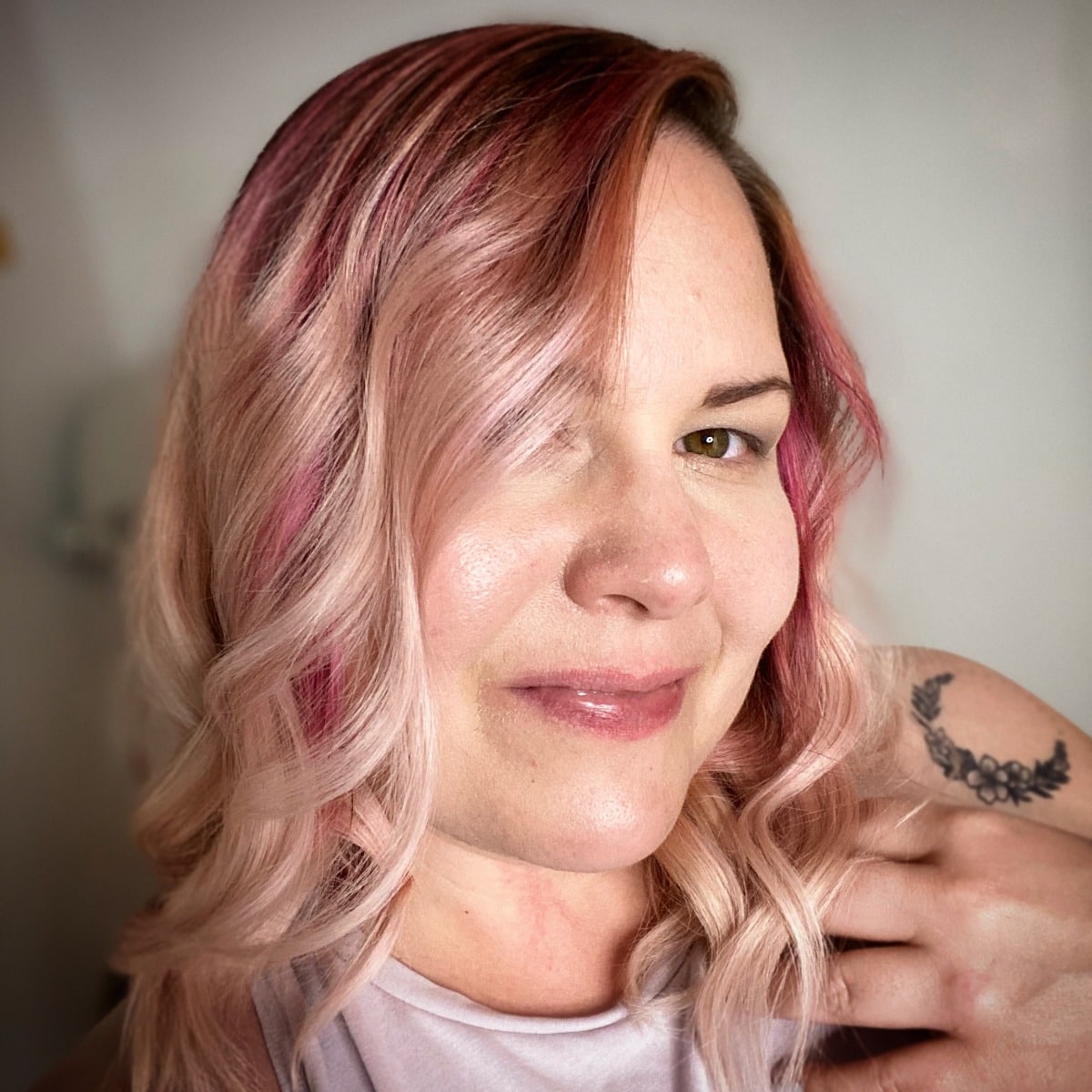 Barbi Thomer Niblick | barbi@artbybarbi.com
American artist, Barbi Thomer Niblick, was born in Chestnut Hill, PA, and raised in the small town of Souderton, PA. Growing up, Barbi had no interest in painting, instead, her artistic interests were focused on creative writing, collaging, and occasionally drawing. She graduated from Gwynedd Mercy University with a BS in Business Administration. In 2012, at the age of 35, she relocated to Phoenix, AZ where she studied Digital Media at the University for Advancing Technology and discovered her passion for painting.
During a BioArt class, the professor talked about controversial art. The professor told the class that anytime someone scoffed at abstract art and said their child could do it, she challenged them and asked them if it was so easy why they weren't doing it. That challenge stuck with Barbi and that weekend she picked up her first set of acrylic paints and a canvas. She completed her first painting using only her hands, which has remained her primary technique.
Barbi is best known for her use of bright, vibrant colors in her abstract oil paintings. It is the beauty of space dust, galaxies, clouds, and all things ethereal that inspire her work. When asked why she chose her subject matter, she responded, "I love it - I love seeing images of space. I love looking at the clouds. They evoke wonder and calmness throughout my being. I wanted to translate that love from my imagination onto canvas."
While Barbi does not have a specific artist that influenced her work, some of her favorite artists are Rothko, Van Gogh, and Yves Klein. She enjoys spending time exploring the works of other artists in galleries and museums, focusing on abstract work from the simple to the complex.
An emotive painter, Barbi often uses painting as a physical and emotional release. "Diagnosed with bipolar 2, I've come to realize a large focus in my work has been to cope with those symptoms." Painting helps to calm and focus her mind. After choosing her color palette, she allows the paint to speak for her as she works the colors onto the canvas. She often paints with her hands because it acts as a conduit to connect the tactile experience to the emotions she feels.
In addition to her business degree, Barbi studied graphic design and digital media in college and has explored color theory and painting techniques in-depth with private art classes. Much of her growth comes from expanding on what she has learned through experimentation.
Barbi aspires to create beauty that touches, calms, nourishes, and inspires the soul. Her dream is to impact society by bringing awareness to mental health and personality disorders in hopes to help destigmatize them. Because she has personal experience with these issues, her goal is to help others through her artworks. She has opened up the world of emotive painting to those who wish to let go of the emotions and thoughts trapped in their minds through emotive painting classes. Additionally, she plans to promote mental health awareness by creating collections for the benefit of mental health charities. Barbi's goal is to someday establish a grant program using proceeds from her art sales and enable those who are unable to afford mental health treatments to get the therapy they need.
I am drawn to balance in general. In art, it's the balance of texture and color that are most vital for me. This is why for me to be satisfied with a piece, I must have just the right amount of texture and color in just the right places. Vibrant color and the mystery of space with its colorful wonders and celestial beings are what influence my work from my subconscious self.
Each piece is an outlet for emotion. My state of mind and emotional well-being influence the way I work. My compositions are typically not planned, other than choosing colors before I start. My colors are decided on according to how I am feeling or how I want to feel. Often using my hands for at least one layer of a piece, I start building the composition by massaging the color into the canvas. The tactile experience is soothing and helps to calm my symptoms of bipolar disorder. As the color builds, the light and dark areas appear and the composition begins to take shape.
My greatest challenge in painting is knowing when to stop. I am very particular and it is hard to feel like a piece is good enough to be called finished. I often have to force myself to stop working, either by a timer or just listening to my inner voice and walk away from the piece. When I come back with fresh eyes, the piece will either speak to me, or it won't. If it doesn't speak to me, I continue to work on it until it does. I often ask myself, would I hang this in my home? Would I be comfortable showing this in a gallery, in a museum? When I can look at a piece and feel confident and contentment, I know I'm done.
It is my hope that my work can touch people in intimate and impactful ways. I believe strongly that art is essential to mental health; either creating the work or connecting with it. I hope to help spread mental health awareness through my work in order to destigmatize mental health conditions in our society.